Review: Highlights From SF Music Tech Summit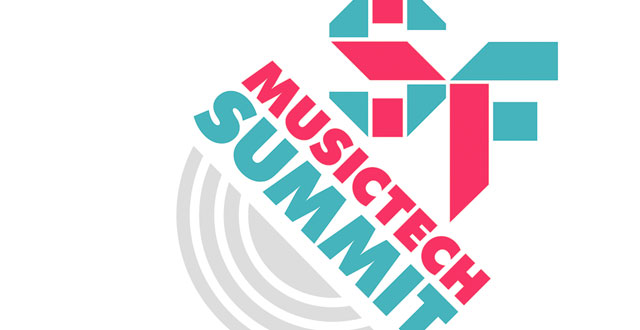 Hundreds of musicians, industry professionals, sound engineers and all types of music entrepreneurs descended on the Kabuki Hotel this week for the 16th edition of the SF Music Tech Summit.
Founder by executive producer Brian Zisk the recurring event brings together thought leaders at the intersection of music and technology for a day of talks, presentations and networking.
Speakers on Tuesday included David Porter, founder of 8tracks; Sam Valenti, founder of drip.fm; Ethan Diamond, CEO of Bandcamp; Lars Murray, VP of Industry Relations for Pandora; and many more.
Many spoke on a series of panels throughout the day covering a range of topics from how fans discover new music, to the future of music sales in the wake of subscription services such as Spotify.
Other panels discussed trending marketing strategies for artists, while one two-hour session was filled with back-to-back five-minute presentations of new apps and websites designed to make listening to music, making music or organizing more easy.
One of the coolest demos during this session was for a website called LANDR, which with the click of a button, automatically masters any track uploaded to the website.
The app Jammcard touts an online profile for musicians that can be viewed and shared to make finding collaborators easier. It also "prevents you from having to give out your phone number to weird musicians who randomly approach you," creator and owner Elmo Lovano joked.
One last app, Wego Concerts, is like a Tindr for music fans that matches people in the same city based on music preferences and concert attendance. It launched in SF a few days ago.
The last panel of the day included Nic Adler from Goldenvoice, Jimmy Chamberlin of Smashing Pumpkins, and Benji Rogers of PledgeMusic, among others, and provided some hard-hitting truths for aspiring musicians.
"If the sum total of what you do is putting an mp3 on a plastic disk, quit now," Rogers emphatically told the crowd.
The panel agreed that giving fans extra experiences like meet-and greets, signings, and even special opportunities is essential to creating an authentic, meaningful relationship with fans.
The day ended with an open bar cocktail party as business cards changed hands, future deals were struck (at least, we hope) and new friends were made.