Culture Collide Festival Announces Tech, Music and Burrito Panels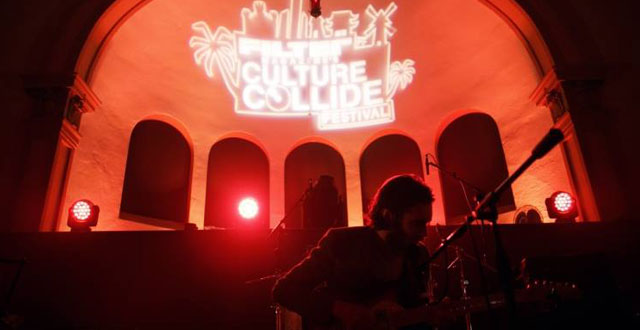 In addition to two days of music in the Mission District, San Francisco's new Culture Collide festival announced panel discussions that will address a variety of topics during the festival.
The Creative Summit component of Culture Collide, arriving Oct. 14-15th, will feature several local tastemakers addressing the ever-changing music landscape, the role of brands and marketing in the music scene and lofty topics like beers of the world and burrito theory.
Staying close to the music lineup at Mission District venues, all panels will be held at West of Peco's Saddle Room.
Panel Highlights:
Music and Technology
Panelists Kevin Arnold (owner of Noise Pop), Jeff Roberto (Shazam, director of consumer marketing), Garrett Groham of (Indiegogo, music marketing manager) Doug Scott (BandPage, VP of marketing), and David Porter (8 Tracks CEO) will discuss current trends with music and technology and what we can expect in the near future. Moderated by Donnie Dinch (Will Call founder).
Burrito Theory
The best bet for a free lunch, Burrito Theory features a motley crew off panelists who know a thing or two about one of San Francisco's most celebrated dishes: Broke Ass Stuart  (local writer), Allan Hough (Mission Mission publisher), Alan Miller (Culture Collide founder) and Dawson Ludwig (Noise Pop general manager). Join them as they discuss burrito theory and enjoy local samples.
Bands and Brands
Panelists Evan Dudley (Mission Workshop, marketing director), Lauryn Livengood (Plum, brand manager), Mustafa Shaikh (Boombotix, director of marketing), and Matthew Tytel (Leap Motion, creative coder) will discuss opportunities for bands and record labels to make marketing partnerships to increase exposure in the U.S. and abroad.
Visit the festival website for the complete schedule.