Interview: Paolo Nutini Carries 'Caustic Love' to Oakland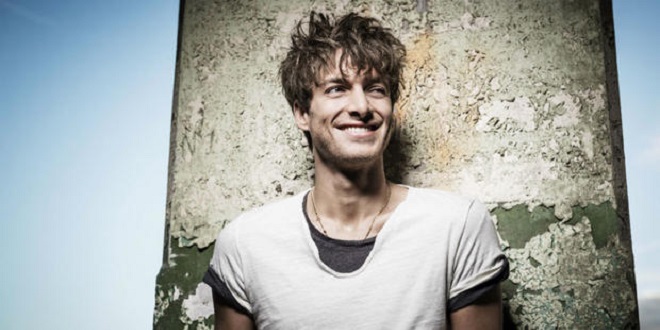 Almost five years since his previous album, Scottish singer-songwriter Paolo Nutini is back with a soulful new release, Caustic Love. After an appearance at Outside Lands earlier this year, he returns to the Bay Area for a show at Oakland's Fox Theater on Friday, September 26.
We asked Nutini about his recent performance at Outside Lands, how he deals with occasional stage fright and working with admired talents like R&B singer Janelle Monáe.
You ended up playing the longest set at Outside Lands this year after fellow Scottish band Chvches couldn't perform.
Well, the logistics of which I'm not privy to. It's always a bummer for Chvches to miss any festival because they're a great band. We were able to add a little bit to our set. It gave us some breathing space. It was pretty nice to reintroduce ourselves and [the longer set] gives us more of a dynamic. We actually went 15 minutes too long.
It was a strange coincidence that we had [previously] messed around a bit and played one of Chvches' songs as a cover. It was one of the ones that had to go [from the original set list], but because of the circumstances, I was able to put it back in. It was a strange coincidence that it was that band that gave us the chance to play more songs, so [their track] was the first one naturally to be put back into the set.
Did you get to spend any time in San Francisco either before or after Outside Lands?
Not really, man. I went around and I had a little wander. I had a few drinks, chilled out and went to go walk around the festival for a while. I watched Jenny Lewis and the Flaming Lips. The whole vibe was pretty cool. Not a lot of trouble.
Did anyone recognize you?
A few people came up, had a laugh and shared a few jokes. It was fun.
What has been the highlight moment for you so far this year?
It's been so quick. It's been a whirlwind. There's been a lot of opportunity, so far. We've just been trying to take it. I played the Troubadour in LA not so long ago. I loved that show, and it's just a really great venue. We did the festivals, Glastonbury—that was insane, the crowd that was there—and T In the Park, a Scottish festival. There was a lot of love there, too. The whole thing has been great. It's been a nice way to be learning, playing a lot and becoming a better performer. It's been a lucky year so far.
You used to struggle with stage fright. How have you been able to suppress those fears?
It comes in waves and it depends on each venue. There's no such thing as playing a hard kegger, especially if you've been doing it for a long time. You should be able to have your approach and do your thing. Sometimes that works, and sometimes having a new approach [doesn't work]. Sometimes it's the size of the gig, sometimes it's the gig itself, or the atmosphere. Sometimes you can feel like you fit right in. I've played in a more grungy place or a grungy club, and sometimes you can feel more welcome in those.
It's healthy to have nerves. You tend to [feel the] adrenaline at a show, and there's no reason why you shouldn't be nervous.
Do you have any fun plans for the rest of 2014?
We have another tour. We're actually going to end the year with a Vegas show. [We also have dates] in the U.K. and Europe, and that will bring a whole different set of challenges. Then we'll see how that stage fright goes.
There were opportunities before to play in venues that size and I didn't go for it. There are a few venues all across Europe, like in London—the big Arena Hall—and in Glasgow you've got a place called the Hydro. Somebody once asked how am I going to know if I can play those venues if I don't try? I very much look forward to them. It's a challenge. If you're lucky, you get challenged.