Interview: The Orwells Bring 'Disgraceland' to Slim's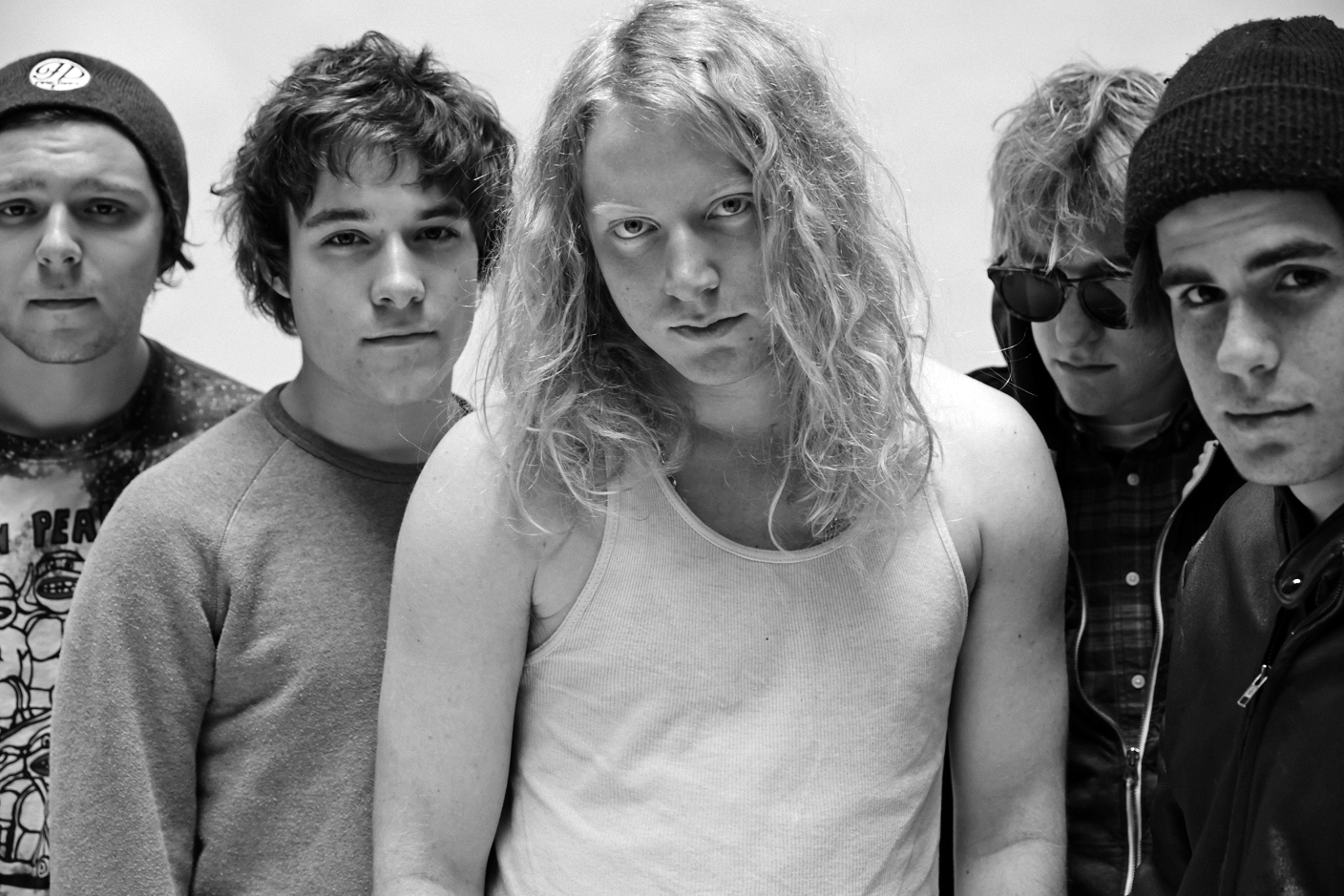 Chicago area band the Orwells have a mission to "bring rock 'n' roll back to your car speakers" and they're off to a great start with high-profile gigs, including Lollapalooza and a tour with Arctic Monkeys.
The band, discovered by Aquarium Drunkard writer Justin Gage, was catapulted into the spotlight right after high school. In the 70s and 80s punk rock was predicated on dropping out of school, playing small venues and trying to offend as many people as possible. The Orwells have reignited this lost art and given hope to every kid singing along to Glen Danzig and Iggy Pop in their rooms. We caught up with guitarist/keyboardist Matt O'Keefe to talk about recording in a fish freezer, life after high school and playing the David Letterman show.
The Orwells perform at Slim's September 27.
You're playing Slim's again. It seems like you've been coming to San Francisco often lately.
For some reason the fist couple runs around the U.S. we didn't get to San Francisco, but we love playing there. The last time we played Slim's we had a great reaction and it was a great crowd.
Slim's is a small venue. Is there enough room for singer Mario Cuomo to spin around the stage?
Oh yeah.
This whole ride started for you after graduating high school. How have you guys coped with your success?
It's fun as hell so you don't really have to think about coping with anything, you just go with it. Sometimes it gets rough, but for the most part it's just been good times. It beats going to a four-year university.
Do your parents ever advise you to consider college?
No, I mean I'm sure if it ended and we were done that would be the fist thing they'd say, but they have faith in us. Luckily we were blessed with very supportive parents.
You really stepped it up with Disgraceland. Was there any pressure or expectations writing this album after your success or were the songs pretty much written?
Yeah, a little bit of both. We put the most pressure on ourselves to write a better record, but we knew if we tried too hard, the final product wouldn't be as good if we just let it happen. There was a bit of push and pull with that, otherwise it was normally how we would write our songs.
I'm sure you were in a better studio with a producer.
Recording it was different. It was a good experience. We were all over the place. The song "Who Needs You" was done with David Sitek, the guitar player from TV on the Radio, in his house in Los Angeles. "Dirty Sheets" was recorded with Jim Abbiss in London in some fish freezer. It was like a place where Rocky would go to train and you opened this door and it was this beautiful studio. That was my favorite place we recorded. We also recorded in New York and Chicago.
You've received a lot of press for your latest performance on David Letterman. Dave's a pretty timeless guy, I'm sure your parents were stoked to see that.
That was probably a bigger one for them than for us. His reaction has been great. From the very brief times we've met him he's a good dude. It was crazy; it was our fist time being on national TV. Regardless if we watched him or not, we knew who he was. To be a part of that was a very cool thing.
Was it pretty awkward after your first song when they begged for another but you were unable to play due to broken guitar strings?
It was funny because it wasn't as awkward when we were up there. We shouted something like "our strings are broken" but because there was no microphone around it looks like we stood there and did nothing. I think it came off much more awkward on TV than it felt.
I noticed Mario was wearing a Bulls jersey. Are you a fan?
I'm not the biggest basketball fan, but we have some big Bulls fans in the band. Baseball is my sport. I'll watch a Bears game but I don't really give a shit about any other sport.
White Sox or Cubs?
I'm a Cubs fan.
It doesn't seem like there are many White Sox fans for some reason, even though they've had more success than the Cubs in recent years…
Yeah, I don't know why. The White Sox are a really good shitty team this year. I like the White Sox but I'm definitely more a Cubs fan.
You played Lollapalooza in 2013. Being from Chicago was that kind of surreal?
That was another big one. Growing up that was like the big thing. When I was in middle school, when the lineup was announced my buddies and I would go to the computers in the library and see who was playing. A few years later we were on the bill. That was a cool thing.