Petition to Rename Waldo Tunnel as Robin Williams Tunnel Gaining Momentum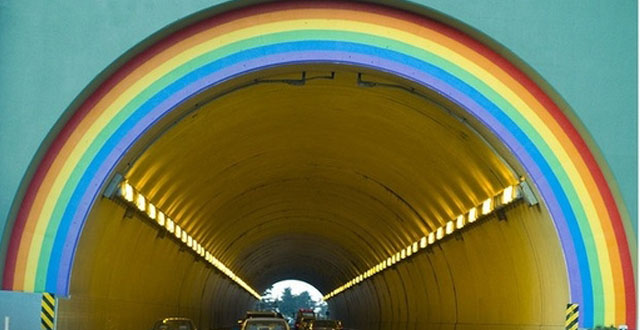 An online petition to rename Waldo tunnel as Robin Williams tunnel is nearing 10,000 supporters online.
The Change.org petition to rename the tunnel that connects San Francisco to Marin just north of the Golden Gate Bridge—famous for its rainbow paint job—was created on August 15 by petition organizer Julie Wainwright:
"To remember and honor the very important citizen and world renowned entertainer, Robin Williams, for the joy he brought to the world and to bring awareness to the silent illness that eventually took his life."
Nearly 8,000 people have pledged their name in support of the idea, so far. It was forwarded to Assemblyman Marc Levine, D-San Rafael, after it reached 5,000 supporters.
"I am very interested in this issue and will be exploring it further," Levine commented on the petition. "Something like this should be done in consultation with Mr. Williams' family. We all want make sure this is the most proper way to honor him."
Levine also outlined legislation he introduced that would address what he calls a lack of suicide-prevention training for psychologists, therapists and counselors.
Williams, a longtime resident of San Francisco and Marin, was found dead of an apparent suicide in his Tiburon home on August 11.
The tunnel is named after Waldo Point, which takes its name from William Waldo, politician who unsuccessfully ran for governor of California in 1853, and spent a relatively short period of his life in California during the Gold Rush.
Should the Waldo tunnel be renamed in Willams' honor? Leave a comment with your thoughts.