Afrolicious to Host Final Weekly Party at Elbo Room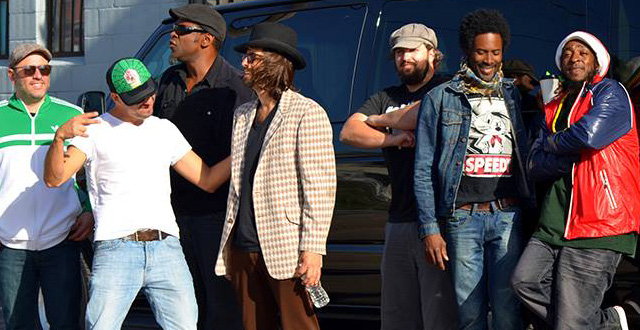 Dance-fusion collective Afrolicious ends a seven-year run of Thursday club nights at the Mission's Elbo Room with a two-night anniversary celebration on Thursday June 5 and Friday June 6.
Led by brothers DJs Pleasuremaker and Señor Oz, the Afrolicious live band will host back-to-back dance parties accompanied by DJs and vocalists. Their funky, soulful sounds will be joined by friends Smash, Izzy Wise, Nappy G and Will Magid, who also bring an eclectic mix of sounds. Unannounced special guests are also expected to perform.
"Every Thursday has truly been a blessing at that club, there has always been a magic and an interaction between the musicians, the DJs and the dancers," says Señor Oz. "Everyone came for the music, we never got one request in seven years. The amount of talent that shared the stage with us and that we got to host is awesome and something that I will always be proud of."
Tickets are available for $10. Following the final party, Afrolicious hits the road for a summer tour. A remix album, California Dreaming Remixed, is also schedule for release on June 17.
READ MORE: Señor Oz Discusses Afrolicious