Rachel Rosen Gives a Behind the Scenes Look at San Francisco Film Festival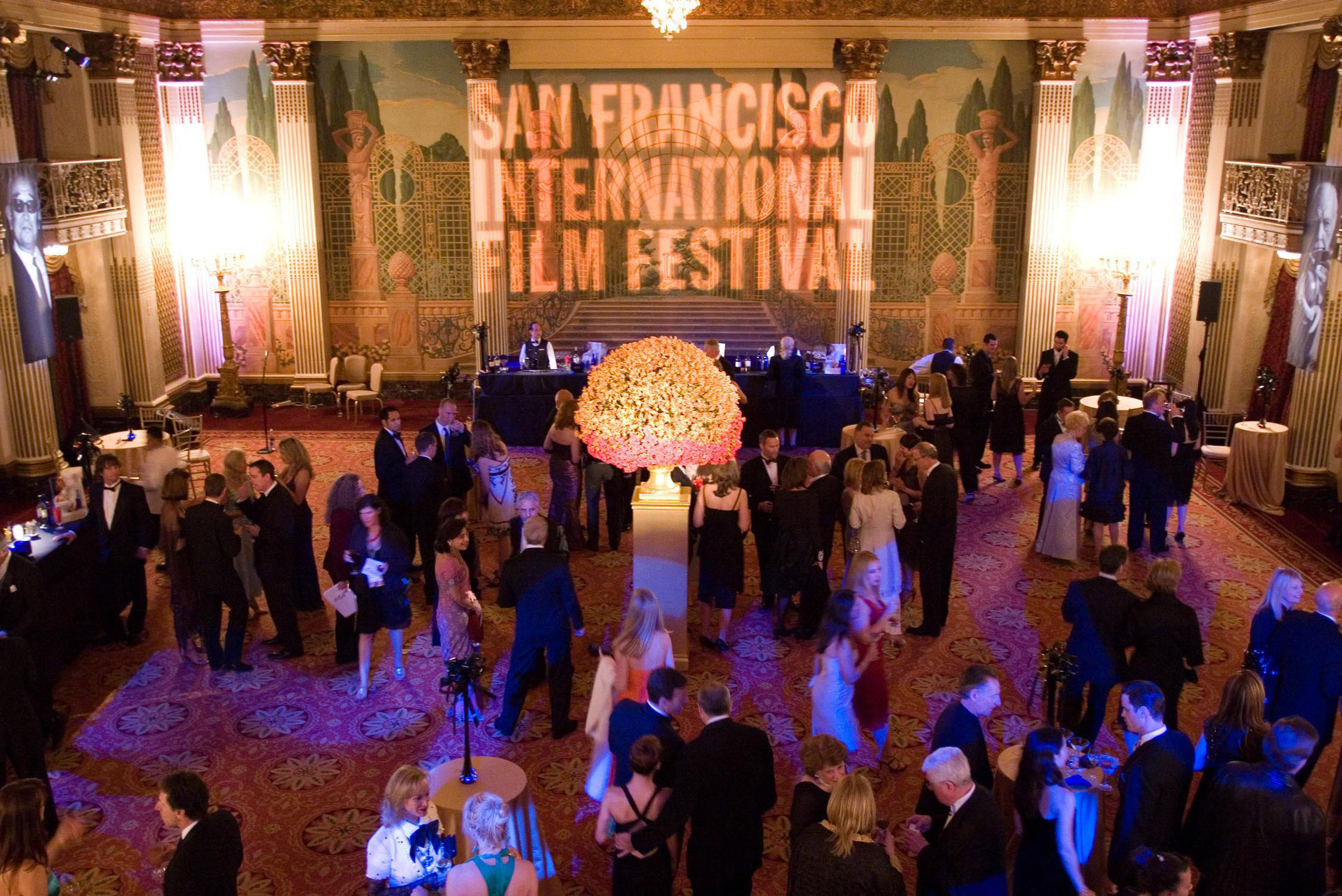 The 57th San Francisco Film Festival is back April 24 and through May 8 with more than 165 films and numerous events and award nights. This year features some exciting films and guests like Jeremy Irons and Richard Linklater.
Rachel Rosen, the Director of Programming for both the SF Film Society and the festival, talks about what she does for the festival, how films are selected and what she's looking forward to this year.
How do you decide which films to accept into the festival?
We are open for submissions starting, usually, the fall before the festival. We usually get several thousand submissions, most of which, to be honest, are shorts but still a good number of features as well. We have a team of people who help us start looking through them.
The programming team is also in touch year round with filmmakers, producers, distributors and people involved in making movies. Basically, each year we reach out to our contacts and say, "Hey! Have you made anything you want us to take a look at? Have you seen anything you think we should be seeing?" There's not exactly a detective aspect of it, but we definitely go out and seek work to present, as well.
With the submissions and the films we solicited, we watch them, we talk about them, we pass them around and through that process we come up with the 160 or so films that we end up showing.
Is that usually an easy process? A hard one? Are there any films you want that just don't make the cut?
You know, it's a mixture of all those things. It's always a really exciting process. In as many years as I've been doing this, it's always full of surprises, in terms of what trends we see happening. But, sure, there are always films that we're interested in that don't work out for some reason. Maybe it's timing, the film is not quite done. Or maybe there's an international commitment that makes it not possible to happen. But those small moments of disappointment are usually eclipses by the other side of the spectrum, which is discovering something completely unexpected or working with someone to make a screening or event in San Francisco really interesting.
What's different about this year's festival?
There are no radically new programs at the festival. It has the same structure it's had the past few years. One of those things that continues that I think makes the festival really special are the events that are involved. Those are the awards and tributes, and a section of the festival that's called Live and On Stage which involves some live components in addition to a moving image component. We're pretty well known for our programs that involve live music and film, and we have two of those this year.
We have both Thao and The Get Down Stay Down, which is a San Francisco based band, and also Stephin Merritt of the Magnetic Fields. Stephin Merritt is going to play with the Lon Chaney film The Unknown. Thao's going to play with a bunch of different short films. Everything from Charlie Chaplin's The Pawn Shop to some films that she actually made herself.
In terms of other trends, each year we have the Academy of Motion Picture Arts and Sciences sponsors what we call our Spotlight, which is just sort of a way we can call attention to trends we see while we're programming. This year that's going to be New Voices in Latin American Cinema. There are five features from different countries in Latin America … including the first feature film from Costa Rica that the festival's ever screened.
Are there any films or events you're especially excited for this year?
For me the Live and On Stage events are most exciting because there's always an air of unpredictability about them. We're having a conversation with K. K. Barrett who's a production designer. He did the production design on Spike Jonze's Her, Where the Wild Things Are, I Heart Huckabees and Being John Malkovich, and he's going to do a conversation with Derek Fagerstrom from (the Francis Ford Coppola magazine) Zoetrope: All-Story. He's going to show clips from films that he was a production designer on but also clips from other films so that the conversation can be about what production design is and what it does for film. I think that's going to be really interesting.
We've also got a Live and On Stage called Stand Up Planet that I'm excited about. It's based around a documentary that's made by some local filmmakers about Hasan Minhaj, the comic, investigating comedian's from around the world who tell jokes that are politically tied to the places where they live. The idea of the film was what happens if you take comedians from some of the most difficult places to live in the world, like Johannesburg, South Africa, and bring them to the United States to do their standup? We're going to show that film, but he's also going to do some live comedy.
How do you view the current state of film in San Francisco? How has it evolved and where do you see it going?
My perspective is a bit skewed because our Filmmaker360 program is very active, in terms of helping cultivate the Bay Area film community through supporting films and filmmakers in various ways. All the films they support have some Bay Area component. It might not be obvious while you're watching the film, it might be that they've gotten post-production work done here, or they wrote their screenplay while they were here. But that crop of films is really exciting.
I guess the change to me is that I've always been aware of San Francisco as an incredible place for documentary filmmakers, which it still is. It feels like the narrative filmmaking has always been here but maybe not as well known as the documentary filmmaking community, and, for me, it seems like Filmmaker360 is helping strengthen that narrative filmmaking activity as well.
The San Francisco International Film Festival is at various locations April 24 through May 8. More info.