SF Independent Film Festival Returns for its Sweet 16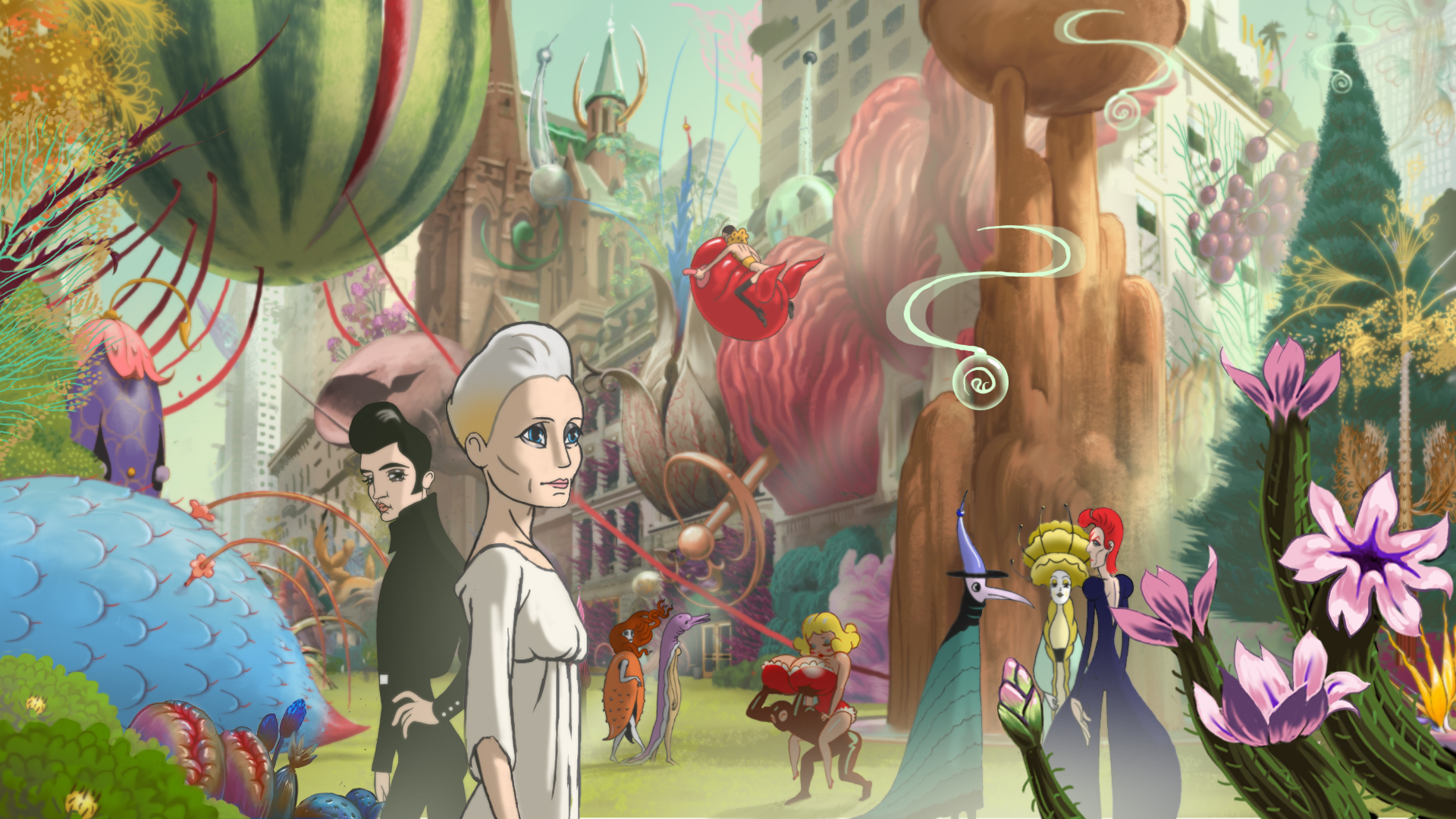 The San Francisco Independent Film Fest (SF Indie) returns February 6 through February 20 for its 16th year anniversary. This year will see screenings and events on both sides of the Bay, settling in at its long-time homes of the Roxie and Brava Theater in San Francisco, with selections also playing at Oakland's New Parkway Theater.
Celebrating the current state of independent film across the globe—including choice selections from local filmmakers—this year offers literally dozens of films to feast on. With many filmmakers and surprise guests expected to be in attendance, and numerous events such as the ever popular 11th annual Big Lebowski Party and the groovy Roller Disco Party, SF Indie Fest's Sweet 16 is set to be a blast.
Although it would be ideal to hit everything the SF Indie Fest has to offer, here are a few choice highlights:
February 6 (Brava Theater): The Congress
This year's Opening Night film is Ari Folman's wildly experimental and exciting film starring Robin Wright playing a warped version of herself. It finds Wright selling her cinematic identity to a major studio, in exchange for a large pay out. The "sale" allows the studio to use her image in the kind of commercial films she's known for avoiding, and for keeping her forever young. Part animated and part live-action film, it's a trippy experience that touches on a lot of issues, namely Hollywood's historical penchant for sexism and ageism among women. The Opening Night Bash follows with live Music from Vokab Kompany plus Gene Washington and the Ironsides.
February 7 & 13 (Roxie Theater): Doomsday
This debut from writer/director Eddie Mullens — who's expected to be in attendance — follows the trials and tribulations of Dirty Fred and Bruho as they hilariously anticipate their self-prophesied apocalypse. Wandering the Catskills, their good times are threatened when they come across another pair of nomads.
February 7 & 12 (Roxie Theater) and 19 (New Parkway): Remember You're Special
Set in Oakland, Eliso Cabrera sets his sights on aspiring rapper Justin his best friend Stephanie, a PhD grad student, who come up against life's realities while struggling to make their dreams happen in Oakland.
February 8 & 9 (Roxie Theater) and 18 (New Parkway): Grigis
Chad's official entry for Best Foreign Language Film at the 2014 Academy Awards, tells the story of Grigis, an aspiring dancer despite his paralyzed leg. His journey includes electrifying the local dance floor on weekends until his step-father falls ill and he begins smuggling oil to pay the bills. Once he meets Mimi, a working prostitute, the two forge a relationship and hope to move forward in their lives. Starring first time actor Souleymane Démé, who was discovered in Burkina Faso, it's sure to be one of the more emotional films of the fest.
February 9 & 12 (Roxie Theater) and 20 (New Parkway): Teenage
2014's Centerpiece film is a wild pastiche of what it meant to be a teenager in the first half of the 20th century. Based on punk author Jon Savage's book and narrated by Jenna Malone, Ben Winshaw, Julia Hummer, and Jessie Usher, four teens are brought back to life — including a Hitler Yough and a black boy scout — in this illuminating docudrama.
February 15 & 17 (Roxie Theater): Almost Human
Joe Begos' debut film is set in 1987 and centers on the friendship of Seth and Mark. Following Mark's mysterious disappearance following a blue light that consumes their home, the town fingers Seth as the culprit. But after Mark reappears five years later, he's not the same person he once was.
February 16 & 20 (Roxie Theater): Blue Ruin
SF Indie veteran Jeremy Saulnier — whose debut film Murder Party played in 2007 — returns with this year's Closing Night Film about a hobo out for revenge. Dwight has separated himself from the world, keeping to himself in his blue car and spending time on the beach. But once he learns that his parents' murderer has been released from prison, Dwight heads home to confront him.
For more information on SF Indie Fest and for tickets, head over to their official website.