It's no secret the dramatic hills, colorful architecture and numerous parks make San Francisco a shutterbug magnet. Even if Carl The Fog rolls around you might still find a few spots that rise above him in our list of the Top 6 Views You Need to See. Is your favorite place listed below?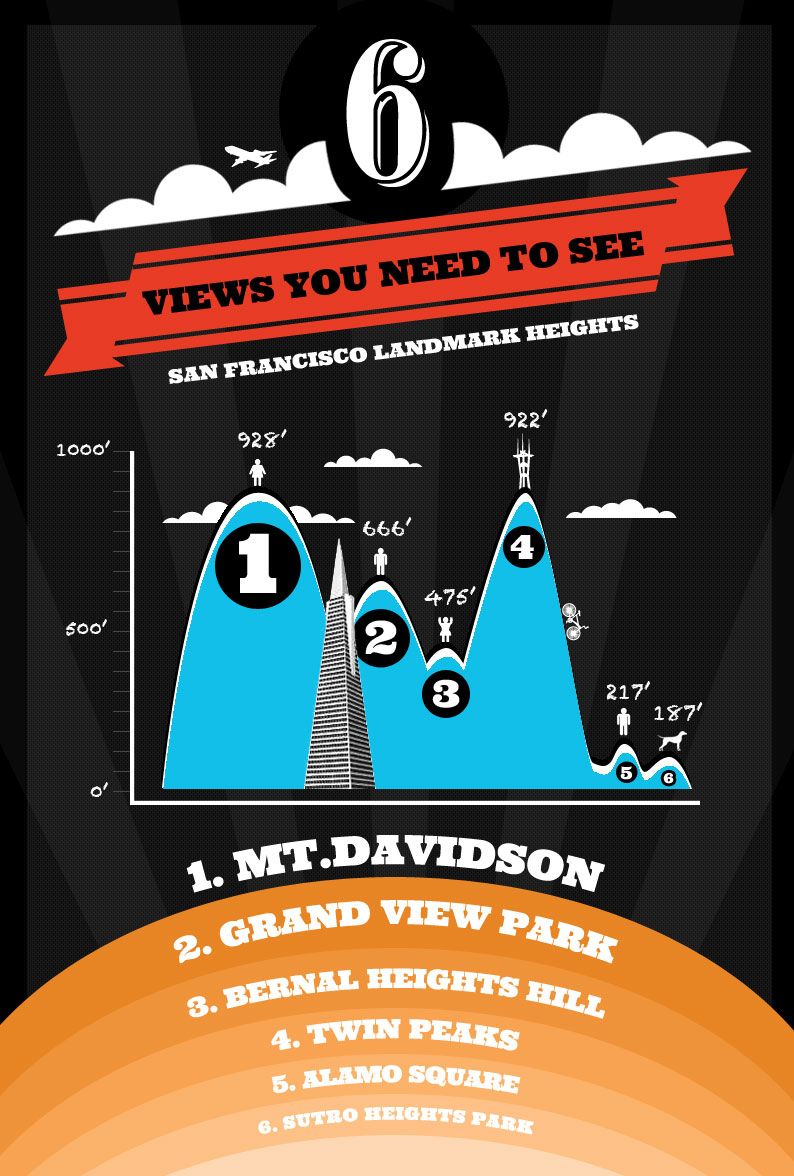 1. Mt. Davidson
2. Grand View Park
3. Bernal Heights Park/Hill
4. The obvious but never overrated, Twin Peaks
5. Sutro Heights Park
6. Alamo Square (YAY! No more tour buses)
Check out some of the views on the the tallest peaks in San Francisco…
Photos by: urbanobsucra, stillwife, dianalui, xtel _killadeathray_, marknav1 and natasha_whit.
Have a great photo of SF from one of these places? We want to see it! Share your photo(s) with us.
* Contributing writer: Huong Duong