Michelin Stars Awarded to Bay Area Restaurants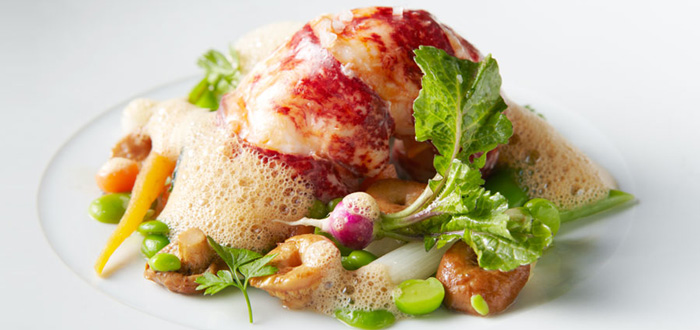 Capping another banner year for Bay Area restaurants, Michelin stars have been doled out to some of the best eateries in the region.
This year, there was only one restaurant that was new to the list,  the much-heralded State Bird Provisions. Led by the husband-and-wife team of Stuart Brioza and Nicole Krasinski, the restaurant caps off an amazing run, having already been named "Best New Restaurant of 2012" by Bon Appetit Magazine and winning the James Beard Award for "Best New Restaurant" last year. The restaurant, which just reopened this week after renovations and expansion late this summer, sold out two months worth of reservations in 90 minutes.
The other notable change was an upgrade for one of San Francisco's most esteemed restaurants: Quince and Chef Michael Tusk are now a two-star restaurant for the first time. Chef Tusk said he was honored and humbled to receive the designation.
"It's really a testament to the entire team at Quince," he said. "My philosophy has always been to demonstrate what Northern California is about in the dishes we create. I think we continue to try to get better and better and continue to evolve in what we are doing."
Quince joins San Francisco restaurants Atelier Crenn, Benu, Coi and Saison, along with Baume in Palo Alto and Manresa in Los Gatos as two-star restaurants.
"One of my most memorable meals this year was actually at Manresa," Tusk says. "I took one of my sous chefs and there is just such a connection to the farm in the food they are preparing. It was an amazing dinner."
Previous Coverage: 2014 Bib Gourmand Winners
The French Laundry and The Restaurant at Meadowood once again topped the Bay Area Michelin Guide, each earning three stars this year. All told, 38 restaurants took home the coveted stars for 2014. The entire list is below:
Three Stars
The French Laundry, Yountville
The Restaurant at Meadowood, St. Helena
Two Stars
Atelier Crenn, San Francisco
Baume, Palo Alto
Benu, San Francisco
Coi, San Francisco
Manresa, Los Gatos
Quince, San Francisco
Saison, San Francisco
One Star
Acquerello, San Francisco
All Spice, San Mateo
Ame, San Francisco
Auberge du Soleil, Rutherford
Aziza, San Francisco
Bouchon, Yountville
Boulevard, San Francisco
Campton Place, San Francisco
Chez TJ, Mountain View
Commis, Oakland
Farmhouse Inn & Restaurant, Forestville
Gary Danko, San Francisco
Keiko a Nob Hill, San Francisco
La Folie, San Francisco
La Toque, Napa
Luce, San Francisco
Madera, Menlo Park
Madrona Manor, Healdsburg
Michael Mina, San Francisco
Plumed Horse, Saratoga
Solbar, Calistoga
Sons & Daughters, San Francisco
SPQR, San Francisco
Spruce, San Francisco
State Bird Provisions, San Francisco
Terra, St. Helena
Terrapin Creek, Bodega Bay
The Village Pub, Woodside
Wakuriya, San Mateo