The popular fast-casual restaurant Asian Box has opened its first location in San Francisco, taking over the former Wolfgang Puck space in Macy's Marketplace at Union Square.
Asian Box is not only a restaurant, but "a lifestyle brand" according to Frank Klein, Founder and CEO of Asian Box and President of FK Restaurants & Hospitality. Asian Box is taking a healthful cooking approach, by also using sustainable and local products in its food.
Executive Chef Grace Nguyen and her husband, Chef Chad Newton, who serves as Culinary Director for Asian Box, said the move to San Francisco was a long time coming. "We love San Francisco and have many peers and friends there. So it was natural to eventually make our way back."
The menu will be identical to the other stores in Mountain View and Palo Alto, with guests able to create their own "boxes," with different ingredients to choose from. "All the recipes are my family's recipes," Nguyen said. "I grew up cooking with my relatives and have never stopped. This is real street stall stuff." Newton said the response to the concept has been great. "Lifestyle cuisines, healthy with real ingredients, prepared fast and all at an agreeable price point – those are elements that are winning in the new economy. Plus, Gracie's food is killer," he said.
Not only is the company very aware of the food and ingredients it uses, Asian Box also uses compostable, earth-friendly packaging at all of its locations.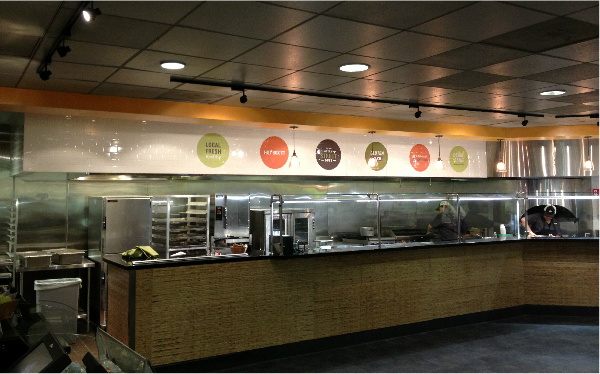 The space in San Francisco also gives the company an opportunity to build an important, long-term relationship with a huge retailer in Macy's, and is also centrally located for locals and tourists alike. The San Francisco space is just the latest in plans to expand nationwide, as two more stores are scheduled to open in the Los Angeles area in 2014.
Asian Box San Francisco is located at 170 O'Farrell Street, within Macy's Marketplace. Regular hours are Monday-Saturday from 11:00am – 9:00pm and on Sunday from 11:00am – 7:00pm.
Main Photo Credit: Sonya Yu Photography