Fleet Week Scaled Back with no Air Show, Parade of Ships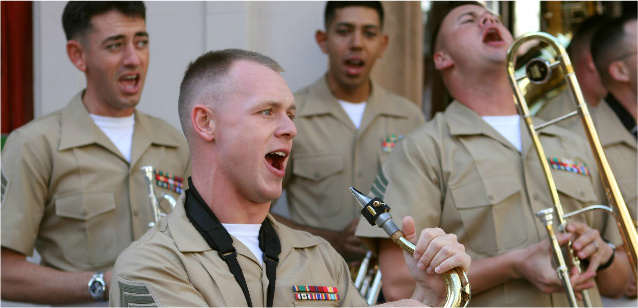 San Francisco's annual Fleet Week celebration is underway, although because of budget cuts, it will not be quite the same this year.
The latest blow to the event – because of the partial government shutdown, a series of joint humanitarian assistance and disaster response drills for emergency responders have been canceled.
Previously, federal budget cuts had forced the cancellation of the Air Show, featuring the Blue Angels and Navy Parade of Ships, which generally draw thousands to the city's waterfront areas.
The cancellations are seen as a major loss in tourism for the area around Pier 39. But Fisherman's Wharf merchants are banding together to try to pick up the pieces. They have planned an event called "Wharf Fest" for the weekend of October 26-27, which will include food, wine, beer, carnival rides and a chowder cooking competition. The event will run from Pier 39 to Ghirardelli Square. Pier 39 is also hosting fireworks shows at 8:30pm every Saturday in October.
The San Francisco Chamber of Commerce said Fleet Week is normally one of the busiest times of the year for the city's tourism industry, from hotels to restaurants and tourism operators.