Foreign Cinema Launches Midnight Movie Series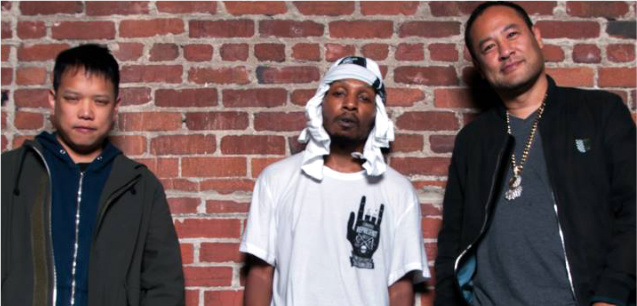 Foreign Cinema, which normally does dinner and a movie by creatively showing a foreign film in the outdoor courtyard during service, is taking it a step further.
The Mission District standby launches a midnight movie series on Tuesday night. "Night Terrors at Foreign Cinema" will showcase iconic horror/exploitation films once or twice a month, each time presented by a different filmmaker, musician or other interesting personality. Tuesday's initial showing is in collaboration with Dan Nakamura, better known to many music fans as Dan the Automator of Deltron 3030.
Along with Nakamura presenting one of his favorite movies (it's a surprise), there will be a special release party for Deltron's latest album, "Event II," next door at Laszlo. By the way, if you haven't heard the new album and you're a food fan, you definitely have to check out the David Chang track. The man who started the Momofuku empire is one of many guest appearances on the album.
Along with the movie and release party, guests will get a chance to try the limited-edition beer "Positive Contact," made in collaboration with Dan the Automator and Dogfish Head Brewery.  There will be a full beverage menu at both Laszlo and in Foreign Cinema's courtyard.
The album launch party begins at 9:00pm and the movie in Foreign Cinema's courtyard gets started at 11:30pm. Entrance is free for both events. Foreign Cinema is located at 2534 Mission Street in San Francisco.