Review: Lorde Brings 'Pure Heroine' to the Fillmore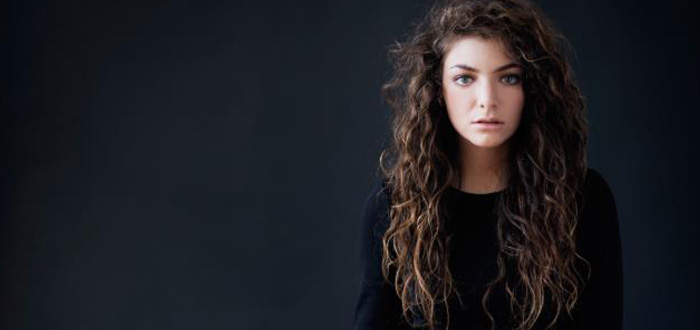 Sixteen year-old New Zealander Ella Yelich-O'Connor, better known by her stage name Lorde, took the stage at the Fillmore on Friday, presiding over an audience of teenage fan girls, their parents and everyone else in between who managed to snatch up tickets to the sold-out show.
Swathed in black with her trademark frizzy locks encasing her in a brunette aura that swayed and bounced to the beat of bass-heavy tracks like "Tennis Court," the performer captivated the crowd with a forceful presence that belay her young age.
The audience seemed to know almost all the words to a set that drew heavily from her first studio album, Pure Heroine, which officially dropped the day of the concert—but such is the nature of Lorde's quick ascent. Her first EP, The Love Club, included the number one hit "Royals," which led to her becoming the first woman to top the Billboard Alternative Song chart in over a decade, as well as being name-dropped by the likes of indie connoisseur Vanessa Hudgens on late-night television.
But don't just take celebrities' word for it, Lorde's accessibility is quite clearly demonstrated by the diverse crowd who had little in common with one another save for an unbridled enthusiasm for the music. It's a theme that figures heavily into the lyrics of her chart-topper, "Royals," which Lorde felt compelled to write in response to the extravagance rapped about by contemporary artists like Rick Ross and Kanye West.
Yet despite all this hype and success, between songs the singer revealed glimpses of a grounded adolescent kid, graciously thanking the screaming audience and candidly expressing how psyched she was to be up on a historic stage where "everyone f*cking cool" has played.
Maybe if Miley Cyrus would stop twerking for two seconds, she could take a lesson from Lorde and create something of substance rather than shock value; the verdict is out and this bright Kiwi is here to stay.