Black Milk Discusses New Album, C2SV Festival Appearance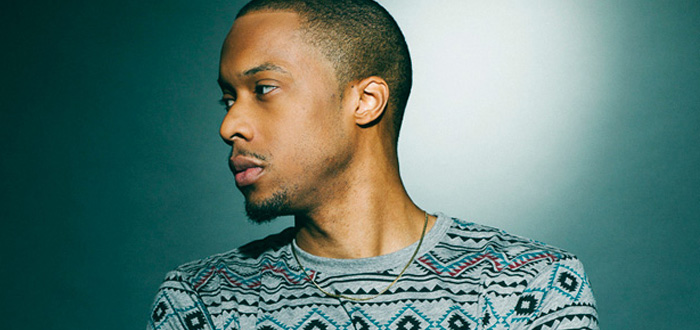 Since the unfortunate passing of legendary beatsmith J Dilla, Curtis Cross—better known as producer and rapper Black Milk—has been one of the largest sonic forces keeping the gritty, soulful textures of Detroit hip-hop alive and well.
Much like his predecessor, with each new release, Cross has pushed his sound forward in novel ways, whether it's pairing spacey, electronic synths with heavy kicks [2008's Tronic] or incorporating live drumming into his bouncing rhythms [2010's Album of the Year].
Snapshots of those transitions can be heard throughout No Poison No Paradise, his next LP due out October 15 on his new Computer Ugly imprint. Featuring guest appearances from Roots emcee Black Thought, Dwele and Grammy Award winning pianist Robert Glasper, Black's focus this time out was on sharpening his lyrics, and the result is his most focused, sobering record yet.
We spoke with Black Milk in advance of his upcoming appearance C2SV Music Festival, arriving this weekend in San Jose with more than 50 performers, including Iggy And The Stooges, Thee Oh Sees, The Limousines, The Coup and Dam-Funk.
Tell me a bit about the title to your new album, No Poison No Paradise.
No Poison No Paradise is just a play on words. It's another way of me saying good and bad, dark and light.
Is it fair to say this is your darkest album to date?
Yeah, I'd say that's definitely fair. My music in the past, [albums like] Popular Demand and Tronic, was more on the feel-good side of things. With this one, I made more of a conscious effort to talk about specific things and have specific details in the music. Overall, it's a more detailed album. I think it has more depth than my previous work.
I didn't really set out to make a concept album, but the first four or five records I made felt like they were all telling a story. The first few records I made were "Sunday's Best" and "Monday's Worst." The beats were self-explanatory—finding that gospel sample allowed me to tell this story. When I made "Monday's Worst," I thought "I can kind of flip it and say how this character, once he got older, still had some of those values he was taught [when young], but how when he got older, his surroundings affected how he moves in the streets."
Once I made those songs, everything kind of just fell into place. When you hear the record, it all kind of connects.
You recently moved from your hometown of Detroit down to Dallas. Did that transition change how you approached this album?
I already had somewhat of an idea of where I wanted to go before I moved down here, so my move didn't really affect the album. Going back to the tracks "Sunday's Best" and "Monday's Worst," I had samples for those two beats before I even moved out here. With the idea of what those samples were saying to me before I moved, I already knew where I was going to go with the album. At this point, I can kind of set my equipment up anywhere in the world and do what comes to mind. The environment really doesn't play that big of a part at this point.
At your upcoming show as part of C2SV, you will be performing your set with the band Nat Turner. What is it that you enjoy about a band dynamic compared to just performing with a DJ?
I think just the freedom and the idea of being able to change the music on the spot. You can only go so far when it's just you and the DJ. You really can't bend the music too many different ways. When you have a band, you can do it the original way and then you can go into a whole live section and turn the track around and flip it on its head. It gives me the freedom to change up from night to night.
No Poison No Paradise will be released on your new label, Computer Ugly. Why did now feel like the right time to launch?
For one, I wanted to create a brand where I can do not only music but I can put out anything creative that comes to mind. I've been in the industry for a minute now and I've established a lot of relationships and seen a lot. I think at this point, with my mind state, I know what it takes to brand music and put out successful projects. I want to start taking more of an executive role for future projects.
Throughout your career, you've been able to push forward stylistically yet still maintain a core sound. Is that a conscious decision or just an outgrowth of your process?
Yeah, I think about it from time to time. I definitely want to keep the fans that have been with me from the beginning. I want to give them a certain thing that they like while still being able to progress forward.
I think no matter how "out the box" or left I tend to go with my music or progress, there's always going to be a certain feeling there because it's coming from me. There's always going to be a certain funk with the music because that's just the type of music I like. No matter if it's some electronic shit or some rock stuff or some live stuff, there's always going to be a certain soulfulness and a certain funk to it. I think as long as I keep those two elements in my formula, people will always be able to say "Even though he's going left, he's still capturing that feeling we liked when we first heard him." ~ By Brandon Roos.
Black Milk performs at Pagoda Lounge in San Jose on Sept. 29 as part of the C2SV Music Festival + Technology conference. More info.