Fundraiser to be Held for Rickhouse Bartender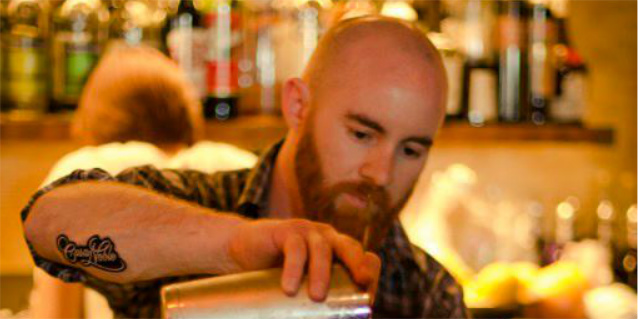 If there is one thing that the restaurant and bar community does in San Francisco, they come together for great causes. That's the case on Sunday, September 15th, with a benefit for Rickhouse bartender Eric Giardina.
After being diagnosed with cancer, Giardina had to have one of his testicles removed and is still recovering. So his bar compatriots are throwing a fundraiser at Tradition Bar on Sunday, which includes a black box "Dive Bar" competition and plenty of great cocktails and beers.
For the competition, contestants will be provided with basic bar prep and a mystery box, containing booze. They'll have to come up with a cocktail on the spot. Contestants will be timed and judged on the cocktail's originality, taste and appearance. It's a $20 buy-in to compete, and prizes will be awarded to the top three contestants.
There will also be cocktails and agave for sale, with the liquor provided for by Del Maguey, Fortaleza Tequila, Siete Leguas Tequila and Ninkasi Brewing.  All proceeds will go to Giardina.
Giardina has been a San Francisco fixture in the craft tequila community and bar scene. Known as "Meatball" to his friends, the 30-year-old has worked at Tres, been an Ambassador for Fortaleza Tequila, spent time at Mosto in the Mission and at Local Edition, before making his home at Rickhouse.
The event will be held at Tradition Bar (441 Jones Street) in San Francisco from 4:00-9:00pm.