Bottom's Up: The Beer Hall Brings Craft Brew to Mid-Market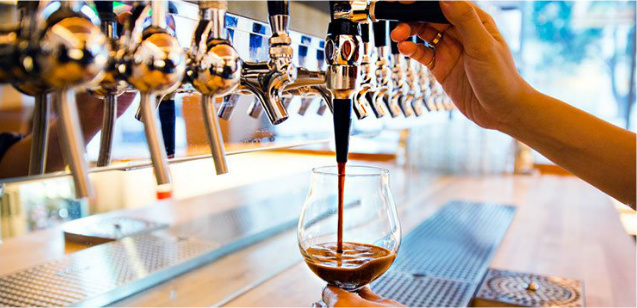 The Bay Area is experiencing a true explosion in craft beers, with several breweries, beer gardens and beer bars all opening in just the past few months. One of the newest spots in San Francisco is the Beer Hall, part of the revitalization of San Francisco's Mid-Market area.
The Beer Hall, located at 1 Polk St. at Market St., is the dream of the husband-and-wife team of Drew and Jennifer Hall.
"I never imagined how difficult it is to open a business like ours," Drew says. "The Beer Hall is a two-and-a-half year project that we had to fight continuously for to make a reality. I think I'm still a little in shock that we actually made it happen."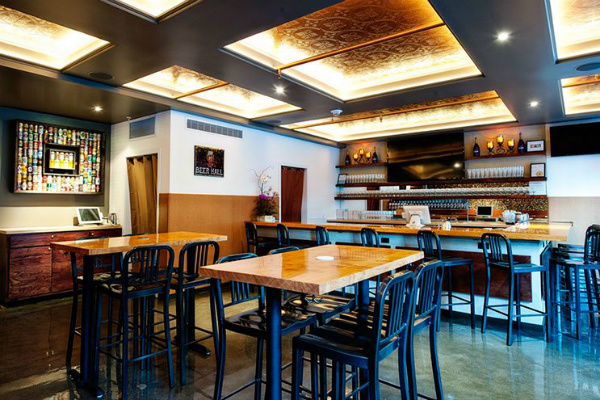 The space has a very modern feel, with about 30-40 seats, some at the bar, others looking out the windows and some larger communal tables. The menu, which comes in the form of a large flat screen behind the bar, features 20 beers on tap and four wines. Among the 20 brews, the Beer Hall has a dedicated cider line, sour line and nitro faucet.
"I want to take people on a beer journey, so we'd like to offer a wide variety of styles from various places, mixing rarities with more familiar craft beer names," Drew says. The list can include many local brews, but out-of-state options as well.
The Beer Hall will also have a house tap that will be a beer they brew with Armstrong Brewing, based in South San Francisco.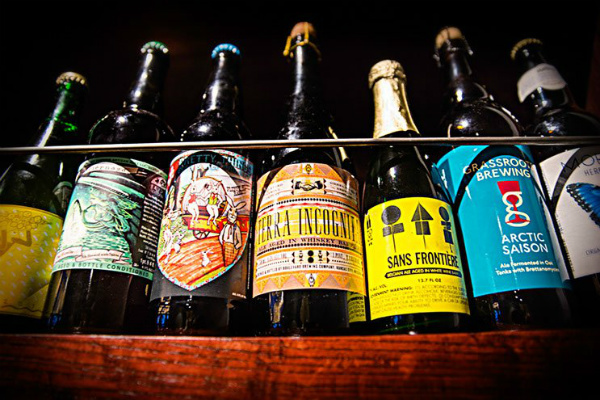 One of the cooler features at the Beer Hall is the back wall, adorned with bottles and bottles of beer available for patrons to buy and take home unopened. Guests can order a bottle to drink at the Beer Hall or get something they find interesting to take home with them.
A plan for food options is in the works, although there is not a definitive date when the kitchen will start churning out grub. For now, there are food trucks a few days a week.
The Beer Hall is located at 1 Polk Street (at Market) and is open Monday-Saturday from 4:00-11:00pm.
Photo Credit: Jessica Stout Photography