Video: Drone Captures Burning Man From Above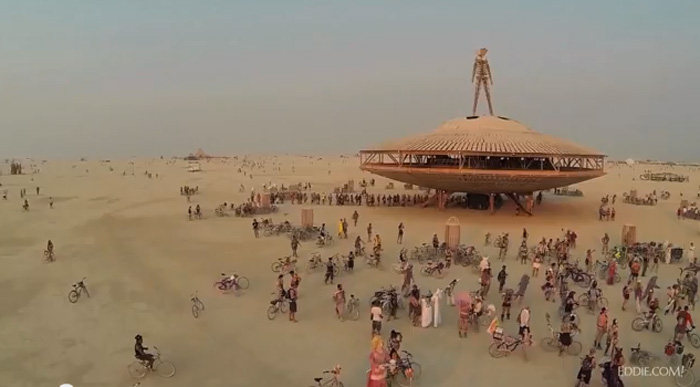 Drones are popping up everywhere these days, including the Playa at Burning Man. A new video from the festival offers a bird's eye view of the festival with some of the major art pieces from this year.
Drone's eye view of Burning Man 2013 from ekai on Vimeo.
Striking images, but the video raises the question: Should drones be allowed on the Playa or is it an invasion of privacy at Burning Man?