Gourmet & More in Hayes Valley Offers a Taste of France, Rare Cheese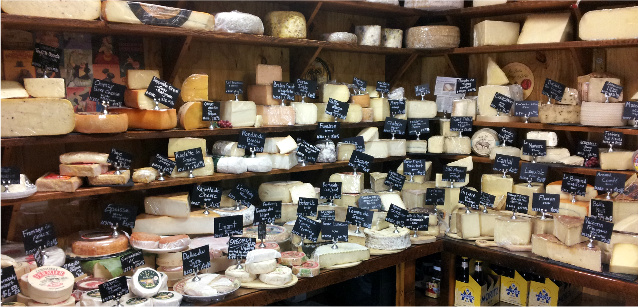 What started as "a showroom" for as wholesale business has become a much-needed escape to Paris for many San Francisco residents with Laurent and Josiane Recollon's shop, Gourmet & More in Hayes Valley. It's a tiny haven—and an under-the-radar neighborhood gem—for goods from all over the globe.
With a very successful wholesale business based in San Leandro, the couple was alerted of the space on Gough Street by a friend. "We really were helping a friend out, but we also thought it could a good tool to help promote our business," they said.
Many of the first visitors were chefs and people in the restaurant industry and the husband and wife team have added a number of accounts since opening late in 2011.
"We're probably best known for our selections of cheese. 90 percent of our cheeses come from France and we have plenty that are extremely rare. Like any food product, it can be difficult to import the cheese into this country. But we've got a really nice selection of all types."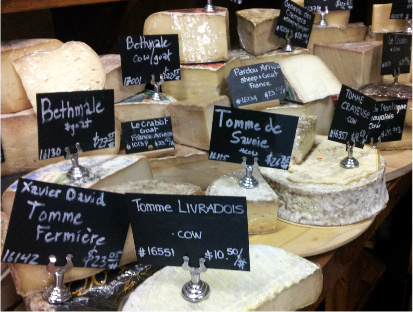 One of the rarest in the cheese room is the Persille de Tignes, an extremely rare mixed milk cheese, made with both cow's and goat's milk. There is only one producer (Paulette Marmottan and her family) left and she uses her herd of 30 cows and 80 goats to create the cheese, which is aged for more than months. Laurent and Josiane are especially proud to have it in stock because they said it is extremely hard to come by, even in France.
Cheese has been the main draw for customers, as they can test out a few different types on the back patio. Gourmet & More also just received its liquor license, allowing for wine to be served with cheese pairings. "Like most of our products, the wine is mostly French. But we have partnered with some local producers who were either born in France or have ties there."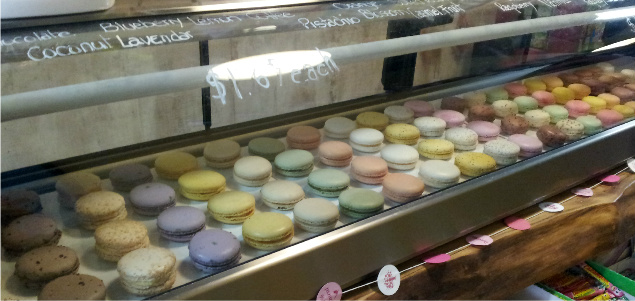 Gourmet & More also has a full service deli and they also sell goods that most people can't find at normal grocery stores, such as snacks, crackers and different assorted goodies.
The word is quietly getting out about the neighborhood spot, as many French who either live in San Francisco or are visiting the city are making regular visits. "We wanted to offer a very unique, French experience and bring people back to France," the couple said.
Laurent and Josiane are also getting visits from businessmen and women, as they are close enough to the resurgent Mid-Market area to get the extra traffic. And they said it doesn't hurt to be located a few doors down from Rich Table and across the street from the newly opened 20th Century Cafe. Their wholesale business has also jumped 30 percent since they opened in Hayes Valley.
Josiane and Laurent said they are still learning about the retail business, but continue to host special events, tastings and local chefs. They also have a frequent buyer passport, playing once again on that traveling back to France theme. They plan on opening another spot in San Francisco soon, but this time, in a space that's a bit larger.
Gourmet & More is located at 141 Gough Street in San Francisco.