This is a renaissance period for those who love beer in the Bay Area – there are more craft brewers popping up and perhaps even better, more beer-centric bars as well. But one of the latest, Mikkeller Bar, is taking it to a whole new level.
The project is headed by Chuck Stilphen of Trappist fame and Danish brewer Mikkel Borg Bjergsø, and is Mikkeler's first bar venture outside of Copenhagen. Mikkel started as a school teacher and home brewer, before founding Mikkeler in 2006. He has become the definition of a "gypsy brewer," brewing hundreds of different varieties and styles of beers at other breweries. His beers tend to "challenge the taste" of beer drinkers, using the finest ingredients to create intense and unique flavors.
Although the bar is still in a soft opening period (official grand opening is in early August), Stilphen is excited about bringing the project to San Francisco. "I always thought San Francisco lacked a proper beer bar. I (know) a lot of people would disagree, citing their favorite San Francisco beer place," he said. "But for me, no one was really doing it right."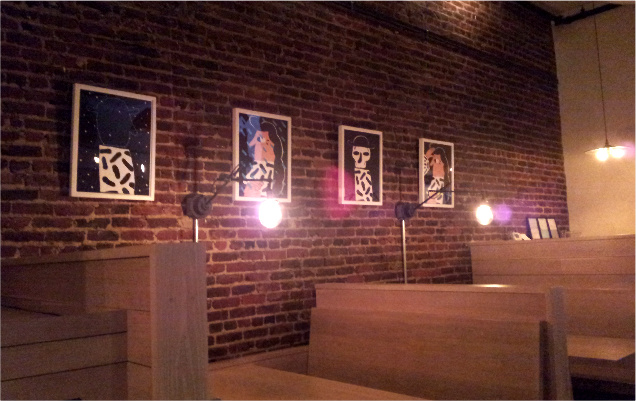 The bar is designed in a classic European style, but heavy on the Danish tradition of bleached wood. The space is very open with the bar as the grand centerpiece. Seating is available around the bar, along with booths, countertop seating and a large communal table. The team is still working on the "Tivoli Sour Room" downstairs, which will offer guests a chance to taste plenty of sour beer and rare and not so rare lambics. It is expected to be ready for the early August official grand opening.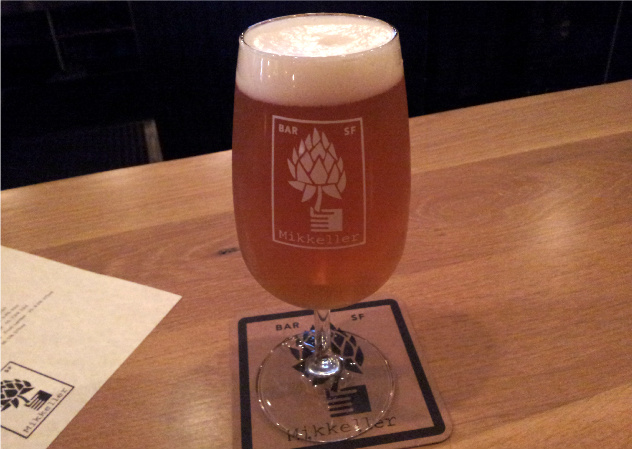 And the beers? Mikkeller has 42 taps, including 2 cask. The bar is serving draft beers at three different temperatures (40, 44 and 54 degrees), a custom draft system Stilphen said is very unique and making the bar "one of a handful of places serving draft beer at different temperatures." There will always be in the neighborhood of 12-15 Mikkeller beers on the menu, with a rotating list of local, American, Belgian and Danish beers rounding out what's on tap. The bottle list will be smaller, featuring mostly sours, lambics and Mikkeller specialties. The staff is extremely knowledgeable and helpful in leading guests in the right direction – in fact, on one visit, I learned the special Mikkeller blends (or collaborations) are a good way to go, as there is usually a very limited supply. Mikkeller is really a place for those who love beer to be able to "nerd out"; there are so many different options and such a knowledgeable staff on hand that it is really like a beer tasting/educational experience all wrapped in one.
If guests have saved enough space for a bite or two, Mikkeller Bar does have a full kitchen led by Mike O'Brien, formerly of Church Key in Washington, D.C. The menu is meat-heavy, but with a few lighter options as well.
Stilphen said since he opened The Trappist in Oakland in 2007, he's seen a huge explosion in the Bay Area's craft beer culture, something he's now proud to be a part of on both sides of the Bay. Mikkeller Bar continues its soft opening schedule, open daily from 5pm – 12am, Sunday – Wednesday and from 5pm – 2am Thursday – Saturday. The official grand opening is scheduled for August 9 at noon. Mikkeller Bar is located at 34 Mason Street in San Francisco.