Album Review: Jay-Z Goes Grandiose on 'Magna Carta Holy Grail'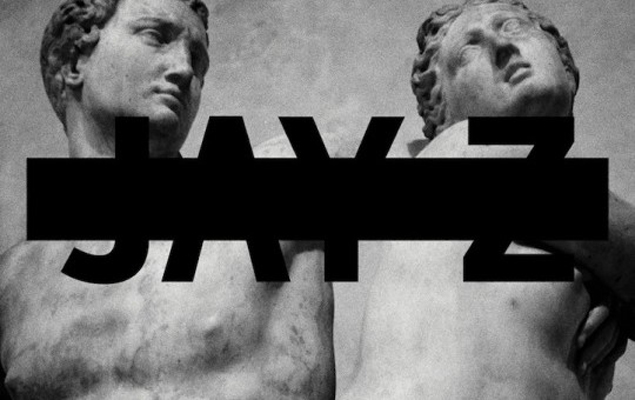 Jay-Z's twelfth studio album, Magna Carta Holy Grail, arrives with plenty of hype following a blitz marketing campaign and an unorthodox partnership with a global technology company.
After a handful listens, the new album compares much differently to any of his previous releases by pairing his usual approach of A-list star collaborators but by also incorporating risky production tactics.
The record starts with upcoming tour partner Justin Timberlake atop a trap beat on "Holy Grail" as Jay-Z drops a Nirvana reference, "And we all just, entertainers, and we're stupid, and contagious," as he raps about life mistakes: "I know nobody to blame, Kurt Cobain, I did it to myself."
The explosive introduction naturally draws comparisons to his fellow comrade and Watch The Throne partner Kanye West, who recently unveiled his own highly hyped album Yeezus. However, Jay-Z's energetic momentum fades quickly. "Picasso Baby" mellows things down with background effects similar to an 80s arcade and "Tom Ford" moves even slower with unusual glitches over another trap-inspired beat.
There are plenty of bass-heavy songs, obvious electronic style influences and even more collaborators. Frank Ocean appropriately appears on the track "Oceans," Beyonce contributes to "Part II: On The Run" and "F**kWithMeYouKnowIGotIt" features Rick Ross.
"BBC" includes massive talent participation, with help from Nas, Timberlake, Beyoncé, Swizz Beatz, and Pharrell. Credited producers include Rick Rubin, Timbaland and even a 16-year old girl named Ebona Oshunrinde, a.k.a. WondaGurl. The record seems like an experimental hip-hop party album (albeit with corporate sponsorship) and Jay-Z had an open guest list that includes invites to his wife, a crew of friends and more.
As one of the all-time most financially successful U.S. hip-hop artist and entrepreneur, Sean "Jay-Z" Carter shocked the public following the announcement about his landmark deal with Samsung that forced the music industry to revise their accounting standard for advanced album sales. (Beware: the Android smartphone app used to distribute advance copies of MCHG was already allegedly cloned by hackers and turned into spyware to steal user data).
No surprise that the album has plenty of subliminal undertones and symbolic messages delivered through titles and lyrics. The original Magna Carta, a charter from year 1215, served as the first document forced onto the King of England by a group of his subjects, the feudal barons, in an attempt to limit his powers by law and protect their privileges. Evidently, Jay-Z wants to draws some audacious comparisons to the present day.