Oysters and New Year's Eve at Comstock Saloon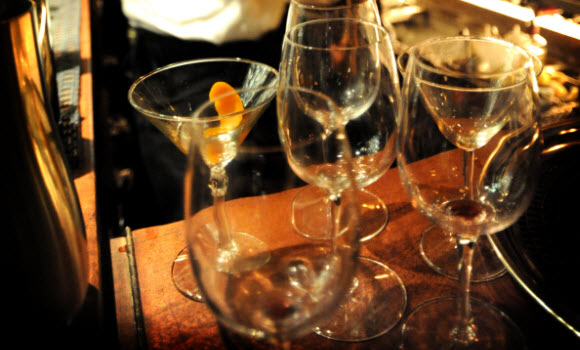 New Year's Eve celebrations typically start later in the evening of December 31, but Comstock Saloon is offering a fun day celebration to get the party started—and for a good cause.
Comstock Saloon will be hosting an all- day fundraiser for the families of the Drakes Bay Oyster Company. (Read more about the Drakes Bay Oyster Farm.) Drakes Bay oysters will be available for purchase for $10 for six from noon until 4 p.m.
Comstock's Chef Carlo Espinas will be offering classic seafood dishes to match the theme, including smoked oyster chowder and Dungeness crab cocktail. A full beverage menu, including the Death in the Afternoon cocktail, will be available as well.
The oysters and drinks will segue into a three-course prix-fixe dinner from 6:00pm until midnight. Dinner items will include hangtown salad with escarole hearts, pork belly and sieved egg, and roasted quail with oyster-sausage stuffing. Dinner is $65 per person plus tax; the regular a la carte menu will be offered.
After dinner, stick around to ring in 2013 with Comstock Saloon and live music until 2:00 a.m.
Call the restaurant at 415.617.0071 for reservations.
New Year's Eve at Comstock Saloon
Oysters, midnight until 4:00 p.m.; Dinner, 6:00 p.m. until midnight
155 Columbus Avenue, San Francisco; Tel. 415.617.0071
Image courtesy of Comstock Saloon