Twin Shadow Afterparty DJ Set
Following the release of his second album Confess, Twin Shadow plays alongside Poolside this Thursday and Friday at the Great American Music Hall. Catch his indie new wave vibes with a free afterparty DJ set Thursday night at the Clift Hotel.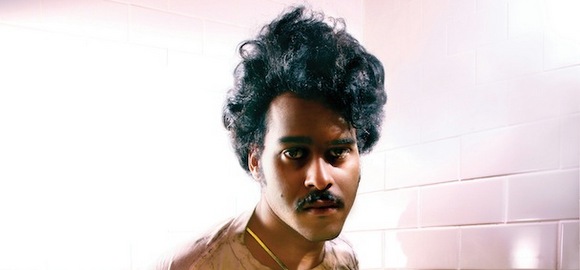 Brooklyn's George Lewis, Jr. – also known as Twin Shadow – gained inspiration for his sophomore album Confess after a motorcycle accident in Boston and emotional songs shine throughout the 80s-sounding playlist. Check out the motorcycle-themed video below.
Twin Shadow "Five Seconds"
His DJ set will most likely feature Twin Shadow's own remixes of indie favorites.
Surfer Blood "Floating Vibes" Twin Shadow Remix
Lady Gaga "Born this Way" Twin Shadow Remix
Dub Frequency presents a Twin Shadow Afterparty with DJ sets by Twin Shadow and guests Thursday, August 16 at the Clift Hotel. RSVP here.
Twin Shadow and Poolside perform at the Great American Music Hall Thursday, August 16 and Friday, August 17. More info.