Unique in More Ways Than One – Bourbon & Branch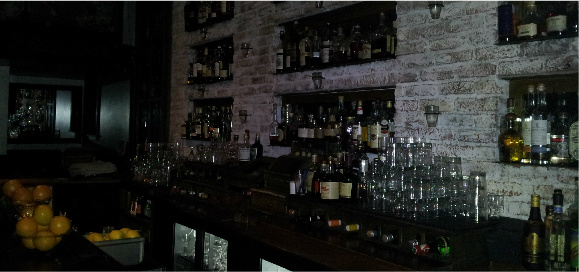 Bourbon & Branch, Wilson & Wilson, Rickhouse, Local Edition, Swig, The Tradition are all part of the growing empire that is Future/Destination Bars. And they're not done yet.
Jayson Wilde is bar manager at Bourbon & Branch. The space is actually a multitude of rooms wrapped into one, some private, some public via password entry, all with a unique and cool speakeasy vibe.
"We wanted to bring bartending back to what is what intended to be. For our customers to have a good time and enjoy some great cocktails," Wilde said. "So we have a lot of classic cocktails and some contemporary ones that we created on our own. Bars should be about having fun and that's what we aim to do."
Bourbon & Branch is split into The Library, which is open for walk-ins (the password never change, it's books) and a private area where reservations are accepted. The bar also accommodates larger private parties. There are no signs, guests just walk up, ring a doorbell and give the hostess their password. It takes a few minutes to get adjusted to the dim lighting in the bar, which definitely adds its own unique appeal. For those who have made reservations, a table awaits along with a unique cocktail experience.
"Our menu is pretty expansive. We wanted to cover all sorts of classics from different eras while also highlighting some of our own unique creations," Wilde said. "We want people to have a memorable experience so we make sure they understand that the cocktail-making process is time-consuming. This is really all about sitting back and enjoying some great cocktails with friends."
In other words, Bourbon & Branch is probably not the place to order a rum and coke or vodka cranberry. Along with an amazing list of cocktails, there is also a wide array of spirits on the menu. Depending on the spirit, there is a tasting menu as well. Some may view the reservation policy, password and house rules as strange, elitist or too uppity. But Wilde said it all adds to the appeal of the bar.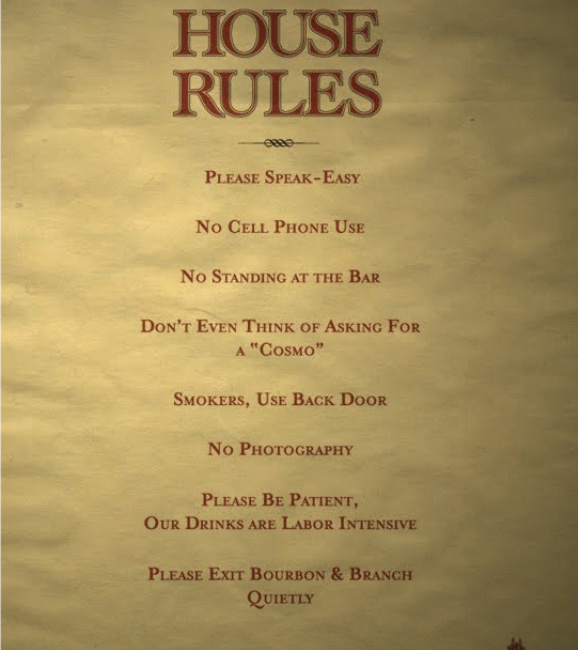 "We patterned Bourbon & Branch after Milk & Honey in New York. We wanted that destination spot where people could enjoy great cocktails and the company of others in a classic, speakeasy setting," he said. "Sure, we get plenty of tourists and visitors who have heard of the spot. But we also get a ton of people from the neighborhood and regulars as well. This is about making things fun and providing a unique setting for some great cocktails."
Even after their latest opening (The Tradition), Wilde said they are continually looking to expand and to other markets as well. "You're going to get a unique experience at each of the bars. Rickhouse is more typical of a regular neighborhood bar, Local Edition will have live music along with a massive space, Wilson & Wilson has a restaurant feel with a tasting menu for our cocktails and The Tradition has eight different menus featuring different types of bars and cocktails," said Wilde. "We continue to push ourselves to bigger and better things."
For cocktail enthusiasts, Bourbon & Branch is a must-do on the growing list of bars in San Francisco. Unique, fun, hip all mixed with amazing cocktails makes for a truly memorable experience.  Bourbon & Branch is located at 501 Jones Street.  Wilson & Wilson is in the same building and Tradition is right across the street on Jones as well.