New Ferry Service Launches From East Bay to South SF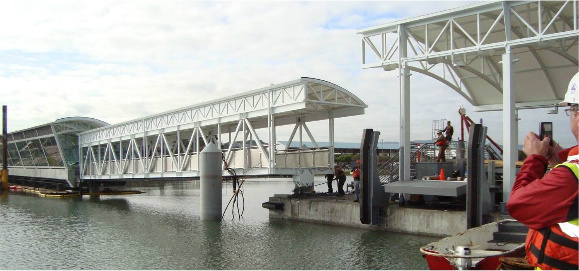 For those people sick of the commute from the East Bay to South San Francisco each day, there is a new option starting this week.
The San Francisco Bay Area Water Emergency Transportation Authority's San Francisco Bay Ferry launched on Monday morning from Alameda, Oakland and South San Francisco.
The weekday-only service has three vessels leaving from Alameda and Oakland in the morning and one coming from the opposite direction in South San Francisco. There are two PM departures from South San Francisco and one from Oakland.
Overall, the trip takes about 40-50 minutes. The regular one-way adult fare for the East Bay-South San Francisco route will be $7 with additional discounts for seniors, youth and the disabled. Fares can be paid with Clipper cards or by cash/credit card.
For the first week of service (June 4-8), WETA is offering all passengers free travel on a first-come, first-served basis. Click here for the full schedule of departures and arrivals.
Photo Credit: Water Emergency Transportation Authority