San Francisco Officials Look To Make Streets Safer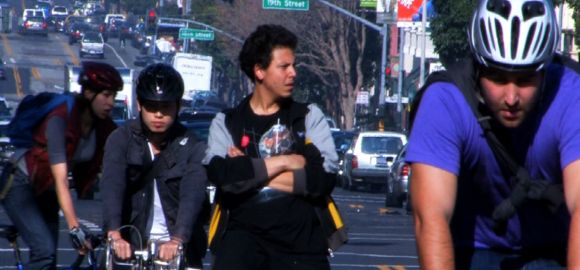 San Francisco city officials in accordance with transportation, bicycling and pedestrian advocates have launched a program aimed at making streets safer and to prevent future traffic fatalities.
The Safe Streets Program includes a bicycle citation diversion education program, which would create a traffic school for bicyclists aimed at better educating them about traffic laws.
San Francisco Board of Supervisors President David Chiu said that these educational programs and added enforcement measures are needed especially with the recent spate of fatal pedestrian accidents in both the City and other parts of the Bay Area.
According to the San Francisco Department of Public Health, two to three people are hit by cars every day on San Francisco streets. In 2010, more than 800 pedestrians were struck by cars and another 18 were hit by bicyclists.
The issue of bicycle and pedestrian safety has come into even more focus over the last year following two fairly high profile incidents in San Francisco. Last July, 23-year-old Randolph Ang ran over a pedestrian as she walking across Mission Street at the Embarcadero and she eventually passed away. He pleaded guilty to misdemeanor vehicular manslaughter earlier this year. And late last month, another cyclist collided with a pedestrian at Castro and Market streets. The pedestrian later died and San Francisco District Attorney George Gascon is trying to decide whether to press charges in that case.
Photo Credit: www.streetsblog.org