Emily Luchetti Talks Pastries, James Beard and Books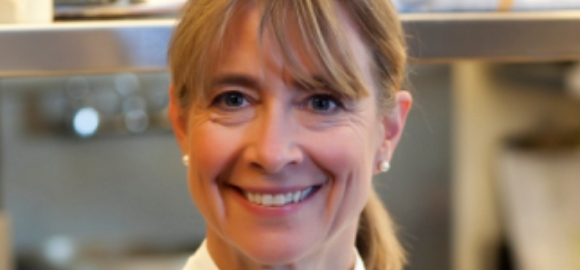 "When I first started out more than 20 years ago, I saw the James Beard Who's Who list and said to myself, that would be really cool to get someday."
For Emily Luchetti, that day is coming in May as she is part of the esteemed list of 2012 James Beard Foundation Who's Who of Food & Beverage in America Inductees. Luchetti has spent more than 20 years in Bay Area kitchens, first working the line and serving as lunch sous chef at Stars Restaurant. But that wasn't her true passion.
"I could see the pastry kitchen out of the corner of my eye and I thought, I really think pastries could be my thing. So Jeremiah Tower, who owned Stars, said sure, why don't you give it a try," said Luchetti. "Back in 1987, people weren't really paying attention to desserts like they do now so you could put someone without pastry training in a high-profile, well-known restaurant and people didn't notice. So it gave me a learning curve."
Luchetti said she started out simple, with some of the items that Stars' previous pastry chefs had been doing before slowly branching out with different ideas and recipes. She said that while she learned a lot from the savory side and working on the line, she likes the "organized nature" and life of a pastry chef. "The organization and pace of it is much more even throughout the day rather than savory, which is much more hectic at the end."
Working with Waterbar and Farallon co-owner Mark Franz for more than 20 years, Luchetti has plenty of freedom in the pastry kitchen to create what she wants. "I don't pair my desserts. I like to leave it up to the diners. If you have an assortment of 6-8 recipes or desserts, you give them a choice," she said. "I think when people order dessert, they want some familiarity with it. You want to give them desserts with a twist but there has to be that reference point of familiarity and comfort."
While she has plenty of creative freedom, Luchetti said it can be a bit difficult in the summer as there is so much wonderful produce available for desserts. "You have to save an item or two for chocolate. But you only have so many spots on the menu," said Luchetti. "There are times when I say, phew, something's finally going out of season so I have some room."
She said she marvels at the number of talented pastry chefs that now call San Francisco home and that like chefs, it really is a close-knit community. "There are so many pastry chefs that don't get attention. When people write reviews, desserts usually get short-changed. But everybody has their own distinct style; we all want to be successful in our own right, but we're happy when other people are successful too," she said.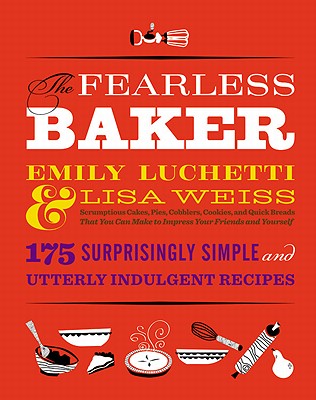 Besides being an amazing pastry chef, Luchetti is a well-known author as well and her fifth book, "The Fearless Baker" was released last May. "The style of the recipes is pretty similar from my other books. But in my previous books, people would say to me, that's a beautiful cake, I couldn't make that," she said. "It's funny because they want the picture but then they're automatically intimidated. So when I wrote this book, it was all about taking that intimidation out."
She said people also have to realize that all pastry chefs have and continue to make mistakes and that's just a part of the learning process when you're baking or cooking.
Diners can find Emily Luchetti's amazing desserts at both Waterbar and Farallon. Don't forget to say hi because she's a true sweetheart who makes wonderful sweets.