Drinking Underground at Local Edition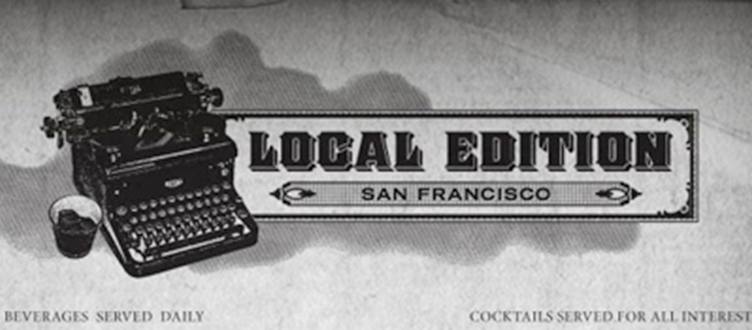 There's a new bar on the scene, but you won't be able to spot it very easily. There's no sign hanging outside and it's completely underground. But that's all part of the allure of Local Edition.
Created by Future Bars, the diabolical minds behind speakeasy Bourbon & Branch and cocktail bar Rickhouse, Local Edition is a new lounge located in an unlikely and unique spot: within the dungeons of the Hearst Building in an old printing room.
Officially opening tonight, April 12, in the FiDi/SoMa, the bar conjures memories of the heyday of print – typewriters, hard-boiled journalists and ink-stained hands. Oh, and lots of good, strong whiskey.
A password and reservations are not necessary, but reservations are a good idea especially if you are coming with a big group. The entrance is at 691 Market and there is no signage, only the numbers "691" above a doorway. But when you enter, there'll be a doorman to escort you down into the depths where a lovely cocktail awaits you.
Details:
Local Edition
691 Market Street, bet Kearny & 3rd Streets
415-795-1375