Sleepy Sun Announce Amoeba In-Store Performance 4/3
Bay Area psych-rock group Sleepy Sun announced they will perform a special in-store at Amoeba on 4/3 where fans can grab their new album Spine Hits a week before its release.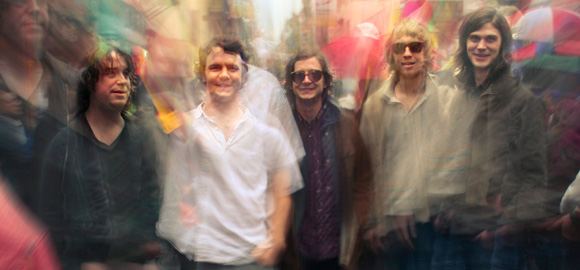 Sleepy Sun will release their third full length album, Spine Hits, on April 10th through Brooklyn label The End Records. To celebrate the release of the new record, the band has announced a special free in-store performance at Amoeba SF on April 3rd, where they'll allow fans to purchase the album a week before its release. Spine Hits was recorded under the skies of the Joshua Tree desert with producer Dave Catching, formerly of Queens of the Stone Age and Eagles of Death Metal. For more information on the Amoeba in-store click here.
Sleepy Sun also recently announced new spring tour dates which will conclude in San Francisco on May 18th with an album release party at the Independent.
Check out a video of the making of Spine Hits below.