San Francisco Chefs, Mixologists Set to Fight Childhood Hunger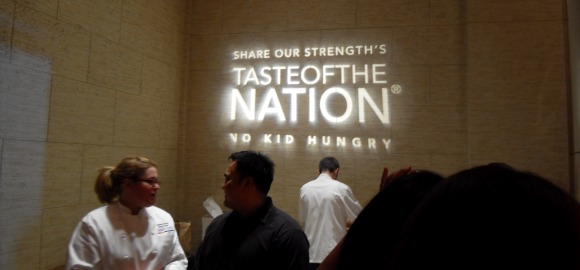 It's one of the premier culinary events each year in San Francisco. And on March 29, some of the top chefs and mixologists will once again gather at The Bentley Reserve to take part in Share Our Strength's Taste of the Nation event to fight childhood hunger.
The event brings San Francisco's many talented culinary minds together for a night of great food and drinks, all to raise money for a very worthy cause.
Quince chef Michael Tusk is serving as the chairperson for this year's event. He said he was asked about serving following an event last year. "I was doing a Share Our Strength event in New York at Gramercy Tavern with Danny Meyer and the Union Square Hospitality Group last year. It was a great event and we had a lot of success. So when they asked, I said I would be more than happy to serve as chair this year," Tusk said.
Chefs and mixologists are also allowed to get out of their own kitchen or bar for one evening and prepare some samples of what attendees might expect at their restaurants. Tusk said it also gives chefs to interact with food lovers on a more up close and personal level.
"We're normally in our kitchens for such long hours that it's great to be able to get out and be able to talk to guests," he said. "We get a chance to make a contribution outside our restaurants and also get together to cook for such a great cause, raising funds to end childhood hunger."
The featured participants this year include A16, AQ, Commonwealth. Cotogna, Fifth Floor, Frances, Park Tavern, Perbacco, RN74 and Wayfare Tavern and many others. Drinks will be served up by the Half Moon Bay Brewing Co., Scott Beattie Cocktails and Smuggler's Cove, along with other mixologists and wineries.
This year's beneficiaries are Three Squares, which runs the Share Our Strength's Bay Area Cooking Matters program, a cooking-based, nutrition education program for low-income families and Children of Shelters, which creates opportunities and provides educational funding for children living in San Francisco shelters.
Tickets are on sale right now (general admission-$95, executive-$500, VIP tickets are sold out). More information is available at Share Our Strength San Francisco's website.