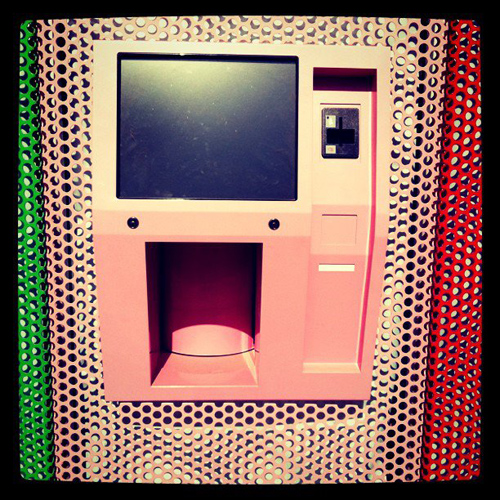 Imagine…baked goods dispensed 24-hours a day. Is it an urban myth? Is it in heaven? Not quite – it's real and it's in Los Angeles. And the diabolical geniuses behind this delicious contraption, dubbed a "cupcake automat", is none other than L.A.'s famous Sprinkles Bakery.
According to the bakery's Facebook Page, "This automatic cupcake machine dispenses freshly baked cupcakes, cupcake mixes, apparel and even cupcakes for Fido! In the heart of Beverly Hills nestled between Sprinkles Cupcakes and the brand new Sprinkles Ice Cream, 24 Hour Sprinkles will be continuously restocked day and night with a variety of freshly baked cupcake flavors."
But before you set off in your car for an all-night roadtrip to L.A., note that the machine isn't yet up and running. Okay, SF bakers and foodie innovators, let's step up our game. We need our own Cupcake ATM. Now.
And, wait, when is SF going to get a Sprinkles?