AIDS Memorial Quilt to be Displayed in Castro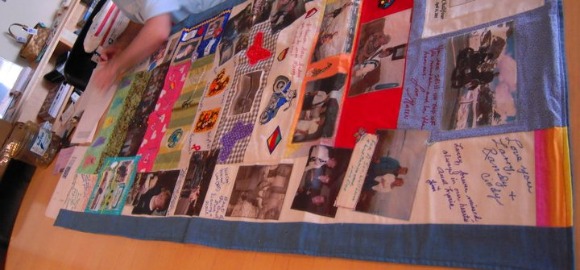 Several locations in San Francisco's Castro neighborhood will play host to sections of the AIDS Memorial Quilt beginning on Sunday.
This will mark the largest exhibition of the Quilt since its original home on Market Street closed in 1999. The primary exhibition will take place at the former Tower Records store at 2278 Market Street; other locations include the Under One Roof gift shop (518A Castro St.), Catch restaurant (2362 Market St.), Bank of America (501 Castro St.) and BODY clothing store (450 Castro St.)
The 2278 Market Street exhibit will feature 35 12' x 12' blocks, or completed quilts, each comprised of eight memorial panels. The additional exhibits will each house one block each.
The main exhibit will be open free of charge to the public from noon-8 p.m. from Sunday, February 12 through Monday, February 20. On Sunday at noon, a traditional unfolding ceremony will be held, which will include the traditional reading of the names of those memorialized.
The AIDS Memorial Quilt was conceived in November of 1985 by longtime San Francisco gay rights activist Cleve Jones, who helped organize the annual candlelight march honoring Harvey Milk and George Moscone. At the end of the 1985 march, Jones and others stood on ladders taping placards bearing the names of friends and loved ones who had died of AIDS to the walls of the San Francisco Federal Building, making it look like a patchwork quilt. In 1987, the Quilt included over 1,900 panels and was displayed for the first time on the National Mall in Washington D.C. Names continue to be added to the Quilt and it is displayed across the country each day in different locations.
Photo Credit: www.aidsquilt.org