Wise Sons' Jewish Deli Opens in the Mission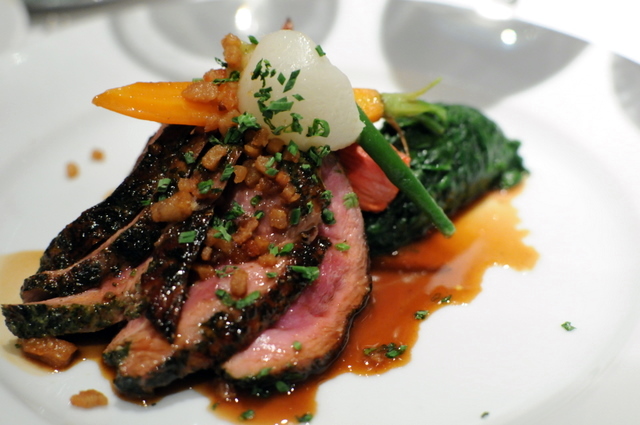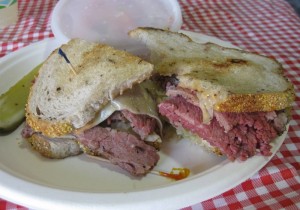 Wise Sons' Jewish Deli (3150 24th Street) has been one of the city's most talked-about pop-ups. This weekend they finally get their very own home in the Mission.
Known for dishing out authentic east-coast style Jewish deli dining, Wise Sons' will now bring their signature Pastrami Burger to your table where you can enjoy their very own house-smoked meat, ground on site and served in between soft slices of subtly sweet challah bread.
This weekend you'll be able to enjoy a price-fixe brunch that will no doubt feature smoked salmon, fresh capers, freshly-baked bagels and hopefully some of their sensational homemade pickles. So come early and jam out to the joys of Judaism.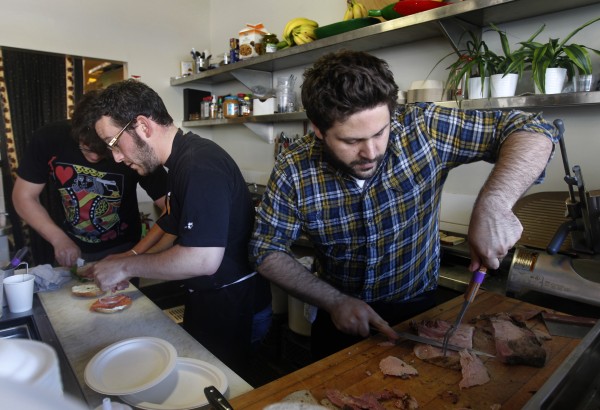 For more information on their hotly-anticipated soft opening, check out their Facebook page.
Shalom!