Behind the Knife: Ryan Farr Tells All About Butchery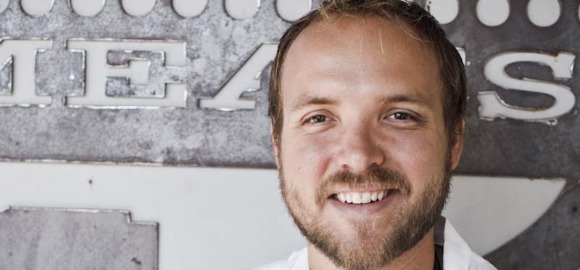 A practice that is becoming more and more prevalent in San Francisco restaurants is the art of butchery. Chefs are no longer just using the preferred cuts of meat; they are branching out into each and every part of the beast, as Ryan Farr knows all too well.
Farr started 4505 Meats back in 2009. Having worked in restaurants, he wasn't quite where he wanted to be and decided to venture out. Although he was unsure of exactly what he wanted to do, he knew it would be meat-related.
"I had some pig skin at home. And I decided to make chicharrones with them. They turned out well and I just started selling them to local bars," Farr said. "And the business just grew from there."
Farr's 4505 Meats stand can be seen at the Ferry Building Farmer's Market year-round on Thursdays and Saturdays, featuring those very same chicharrones along with a number of other meaty delights. "We have a commissary kitchen where we prepare all the products. It's a full-time job, seven days a week from 7 a.m. to 7 p.m.," he said.
And that's just the start of things for Farr. This past year, he came out with his first book, "Whole Beast Butchery."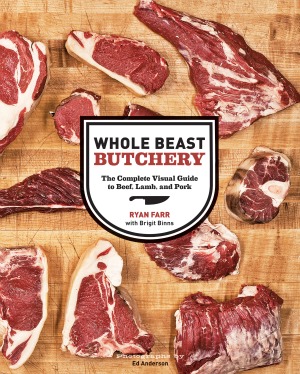 "It is meant for professionals and home cooks alike," Farr said. "When I started out, I never really had a butchery guide. So I hope this can be an easy to use guide for all different types of cuts and animals." The book features more than 500 step-by-step photos and master recipes as well.
Along with the book, 4505 Meats offers butchery classes throughout the year. Again, the classes are filled with both professionals and just people interested in butchery. Farr said that while the book can give you a guide in pictures and words, the classes actually let you have a hands-on experience with the animal. "Plus, it allows everyone to be more comfortable when they go to their local butcher. They can see how certain cuts are supposed to look and ask for specific items."
Farr said butchery continues to grow in this market as chefs are finding creative and unique ways to use each and every cut of a beast. "They are tired of using the same cuts. They want to be challenged to create unique dishes," he said.
Along with his busy schedule in San Francisco, Farr is spreading out to other markets, promoting his book and taking part in special dinners. He will be in Portland later this month and in April, he will join an all-star cast helping to celebrate five years of partnership between owner Dan Bugge and Chef Chester Gerl at Matt's In the Market, which is located in Seattle's iconic Pike Place Market. Expect Farr to be front and center as San Francisco restaurants focus more and more on full beast butchery in 2012.