Art Studio Lights Up Market Street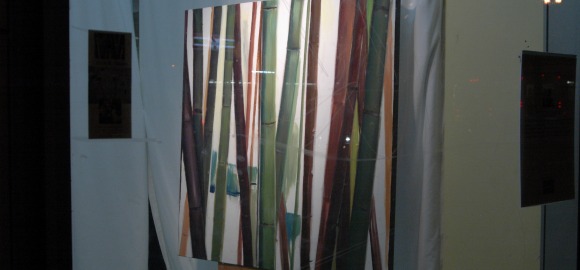 Window shopping has a whole new meaning in San Francisco this holiday season as an empty window display has been turned into an artistic showcase on Market Street.
Sponsored by Patron Spirits, the "Simply Perfect" Art Project is showcasing live, working art studios, with a group of rotating artists creating works for auctions that will benefit a local organization in one of the four participating cities.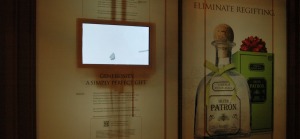 In San Francisco, the empty storefront window is located on Market Street between 1st and 2nd streets (581 Market Street). Artists are rotating through the end of the year, creating works of art that exemplify Patron tequila's "Simply Perfect" mantra.
Each artist works during the afternoon and evening hours (although the times vary, they are usually working from 3:00-10:00 p.m.) and their pieces of art will be auctioned off to benefit the Artists Guild of San Francisco. The artist whose work receives the highest bid in the four participating cities (Chicago, New York and Los Angeles, along with San Francisco) will receive national recognition in a print ad for Patron in 2012.
The exhibit at 581 Market Street will be on display through the end of the year, with a different artist scheduled each week.
Click here for information on bidding and to take a look at some of the final products.