A Wonderful Education in the World of Sake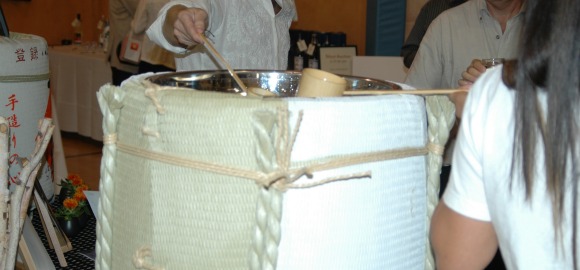 Sake Day 2011 has come and gone but not before leaving sake fans wanting to taste more next year.
The event, presented by True Sake and the Japanese Cultural and Community Center of Northern California, benefited the Northern Japan Earthquake Relief Fund.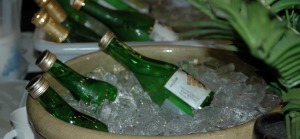 It featured a number of vendors presenting several different varieties of sake, everything from Nigori to Plum Sake, Junmai to Junmai Daiginjo . The great thing is that the brewers and vendors were on hand to not only pour the sake, but also answer all questions about what you were drinking. I consider myself fairly knowledgeable, yet learned a great deal about the entire sake process and even changed some of my preferences over which type of sake I might enjoy more in the future.
Sake is still a very "young" alcohol in America. By that, I mean a lot of people who drink sake still do not understand all the intricacies and different varieties that are available. It really is so similar to the wine industry; there are so many different types of sake to taste, each with a unique taste and quality.
Chef Sho Kamio of Yoshi's in San Francisco, who is originally from Sendai and Tōhoku (the Northern part of Japan), the hardest hit area during the Japan earthquake and tsunami, offered some wonderful food that was a true representation of the region. There was also an auction featuring several fine bottles of sake and other items.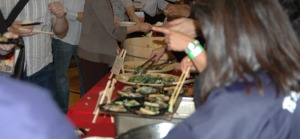 True Sake owner Beau Timken said that while the recovery process is still ongoing in Japan, Sake Day provided a day to celebrate for a wonderful cause and to better understand a beverage that truly symbolizes an amazingly resilient country.
If you are a fan of sake or want to learn more about it, I highly suggest going to next year's Sake Day event. It is definitely a can't miss.