Childhood Obesity the Focus of SF Conference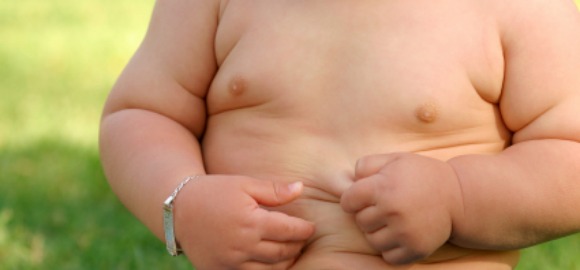 Experts in the medical, nutritional and educational fields gathered in San Francisco this past weekend, participating in the first annual Childhood Obesity Bay Area Conference.
Organized by Slow Food San Francisco, the purpose of the event was to create a more complete understanding of the childhood obesity issue and its many contributing factors, while also helping to create a more effective model for change in the community.
The conference featured keynote addresses by Alan Greene, M.D., the founder o DrGreene.com and WhiteOut and author of "Feeding Baby Green" and David Kessler, M.D., the former commissioner of the Food and Drug Administration and author of "The End of Overeating." There were also several breakout sessions, focusing on specific topics related to the growing problem of childhood obesity.
One of the featured presenters was Denise Jardine, the Whole Foods Regional "Health Starts Here" Coordinator. The program is all about the "four pillars of healthy eating" – whole food, healthy fats, plant-strong and nutrient dense and how by applying these pillars, everyone can improve their health vitality. Jardine said education and awareness are just the first steps of solving the problem of obesity.
"We have to start at an early age. After a toddler starts to eat regular food, parents should start them on healthier options rather than processed foods," she said. "While they might not like it at first, if you keep trying, they will eventually eat it. And that will ingrain the taste in their minds. When they grow older, they associate that taste with being a good thing."
Laura O'Donohue, one of the chief organizers of the event for Slow Food San Francisco, said her main focus in organizing the conference was to have a meeting place focusing on local action around childhood obesity.
"There is so much amazing work happening in the Bay Area and so many resources to be shared," O'Donohue said. I wanted to create a space to start the conversation on local collaboration."
She said that there were so many great ideas bandied about by the many experts that it was hard to pick just one message from the event. "The statement from Dr. Kessler's talk, 'Obesity is a symptom' really stood out. Whether it is a symptom of exposure to marketing, policies supporting cheap and unhealthy food, structural and environmental inequalities, or all of the above, it reminds us that the obesity epidemic is a cultural and structural issue, not just an issue of individual will," said O'Donohue.
And the work is just beginning as Slow Food San Francisco is already making plans for COBA 2012, part of which O'Donohue said she would like to focus on how technology can play a role in childhood obesity prevention.
Photo Credit: http://cardonationsforkids.wordpress.com/