Live Review: James Blake at the Fillmore
Wednesday night the remarkably gifted James Blake descended upon the Fillmore to deliver one of the best live sets I've seen this year.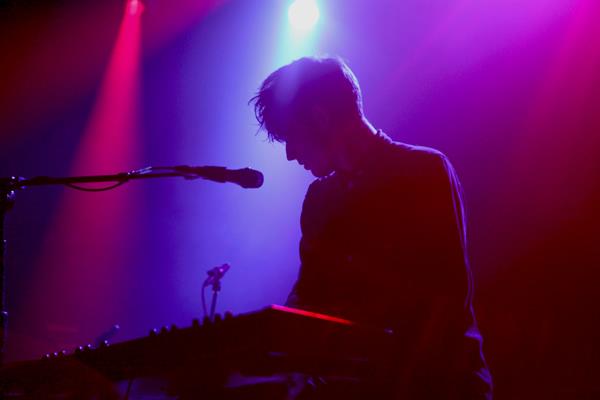 James has had a very busy week; the twenty two year old just announced a new EP, he's leaked a sneak peak of his recent Bon Iver collaborations, and just dropped an amazing Essential mix on BBC's radio 1.
Blake began his latest tour earlier this week in Los Angeles and is on the road for two months going all over the world including America, Canada, Japan, Germany, and the UK amongst other European nation.
Blake played for a sold out San Francisco crowd at The Fillmore that was excited to see and hear him play Wednesday night as he opened his set with the same song that opens his album, "Unluck." Immediately capturing the entire crowd with his unique high pitched voice, perfectly complimenting his dramatic post-dubstep production. A style that James accredits to a love for early blues he developed at a very young age.
Growing up James played piano and sang, something you can tell when he is showcasing those talents in front of you. His production is only enhanced by his piano play, whether he's performing a solo, or integrating his piano melodies into his record crashing production, the depth the piano adds is almost unreal.
James most epic breakdowns came during "I Never Learnt to Share", "CMYK", "To Care (Like You)" featuring Eskmo, a San Francisco native who produces heavy progressive dubstep, and of course "Limit to Your Love"; during the later, in between the beat and the insane dub breakdown; we were all taken back by the humbleness of it's creator, who put on a boyish smile as he anticipated one most groundbreaking drops on a track in any genre in the past few years.
James may be young, but you'd honestly wouldn't know if no one told you; he is so composed on stage in front of his keyboard and microphone, while his band mates, who are actually life long friends, display a mastery of Blake's production and wicked dark style. He's also one of the most humble artists I've ever met, willfully signing posters for fans after the show and chatting it up before having to escape to Portland for their next show.
Besides his new EP which should be released soon called Enough, Thunder, be on the look out for more James Blake collaborations with artists Bon Iver and The Roots in the future.
Below you can check out a few of Blake's tracks including his marathon BBC essential mix that came out over the weekend.