Meet the Brewers Tonight at City Beer Store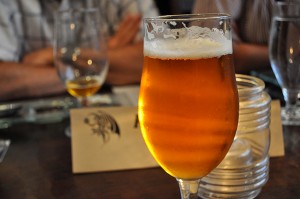 The SF Brewers Guilds' monthly Meet the Brewers series is being hosted tonight at City Beer Store (1168 Folsom Street) in the SoMa. If you ever had any questions for the makers of your favorite local brews, tonight all will be revealed.
City Beer Store is always a perfect spot to pick up a bomber of your favorite, hard-to-find craft brew and kick back within a cozy, living-room type vibe. Partners Craig and Beth run this friendly neighborhood watering hole in a very unique manner, allowing customers to mix-and-match six packs and giving them the freedom to choose between taking their beer to go or to enjoy it on site for a very modest corkage fee.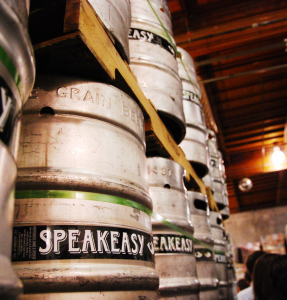 The relaxed attitude–along with an unsurpassed selection of top-notch bottles from around the globe–makes this place a coveted destination for beer connoisseurs throughout the Bay Area.
Tonight you get to mix some learning with your libations as local brewmasters from all 8 of the Brewer's Guild breweries will belly up to the bar, sharing alcohol and anecdotes from their demanding craft. If you're a fan of our city's incredible beer scene, this event is a great opportunity to put a friendly–oft-bearded–face to the names that are printed on the bottle. Because brewers are people too, darnit, and they usually are pretty enthusiastic about sharing their love of beer with complete strangers.
Stop by the City Beer Store from 6-9PM tonight and satisfy, at once, your thirst for knowledge and World-Class Beer.