Brews On The Bay Sails Back Into Town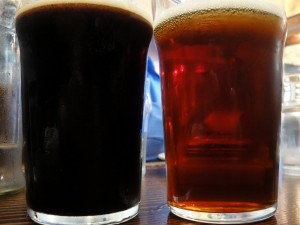 This Saturday marks the 8th anniversary of the SF Brewers Guild annual Brews On The Bay event. And even though it sold out this year–for the first time ever–guild member and Magnolia proprietor, David McLean reminds us that many of the craft beers featured this weekend at Pier 45 are available year-round throughout our fine city.
I spoke to David last week as he was busy putting the finishing touches on this awesome maritime festival, showcasing more than 50 lovable libations from the 8 local breweries that comprise the San Francisco Brewers Guild. He discussed several components to this year's gathering which promise to make it the best one yet.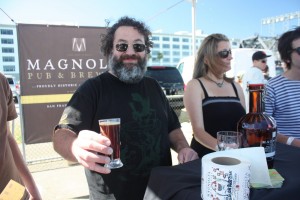 For one, there will be numerous food trucks available on the pier, including Doc's of the Bay, serving up their signature comfort food–on a bun. McLean also pointed out that there will be an expanded area on the pier so that this event won't be as enclosed as in previous years.
Brews on the Bay is an exceptional value–for just $45 a head, you are entitled to an unlimited array of 8 ounce pourings and 5 hours of live music, all aboard the deck of the S.S. Jeremiah O'Brien–a historical landmark that is one of the only remaining World War II-era liberty ships still in existence today. The boat's vantage point includes some of the best views imaginable of the surrounding San Francisco skyline and Golden Gate. So that's sightseeing, endless boozing, and live entertainment, all for around the cost of half a dozen beers at your local watering hole.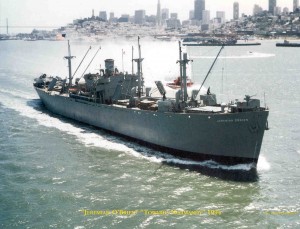 Although there will be a handful of special and limited batch offerings that you might not find elsewhere, most of what's pouring this Saturday will be artfully-crafted beers almost always on-tap at the following San Francisco Breweries:
On Wednesday, September 21st, from 6-9PM, City Beer Store (1168 Folsom Street) in SOMA will be hosting their monthly, Meet the Brewers series which is a great opportunity to learn more about the fascinating history of the SF Brewers Guild. More coverage to follow.