Sandwiches in the Soma at Sage 1601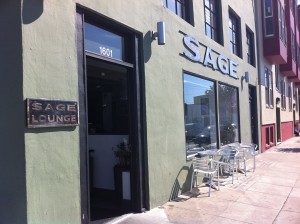 Deep in the SOMA might be a good place to headquarter your internet startup, or to get a car repaired, but it's usually not the best place to get a tasty meal. Sage 1601 (1601 Howard) on 12th and Howard is changing all that. With a bright, modernized interior remodeled out of a former coffeehouse, this multi-faceted restaurant is a solid bet for breakfast, lunch and dinner.
One of the primary specialities here are sandwiches. Featuring a unique take on more than half a dozen favorites–including hot, Corned Beef Ruebens and honey baked ham and cheeses–each priced at under 8 dollars, Sage serves up something for any culinary inclination. The meat is flavorful and the bread freshly-baked, like on the popular Sage Grilled Chicken which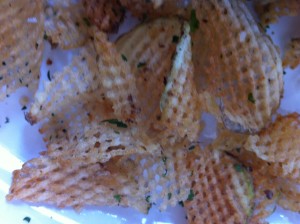 comes with melted Jack Cheese, savory, roasted red peppers and sweet caramelized onions drizzled atop a sublimely-seared breast of white chicken meat. On the side are a hearty portion of home made, crispy cottage chips–salty and satisfying. A diverse selection of hamburgers also play prominently on the double-sided menu, offered all day.
Sage has some big plans in the works when it comes to entertainment. In the near future they plan to host a weekly wine club, offering tastings and pairings. It's also a good place to see occasional live, acoustic performances. The lively cafe brings in a lot of foot traffic throughout the day, but they intend to beef up their presence in the night with a new evening chef that will bring even more diversity to an already-eclectic menu. Check out their website for updates and like them on Facebook for a free cup of tea or their specially brewed coffee.