How Much Will Dolores Park Change?
The Mission's beloved Dolores Park is up for some major changes. And not everyone is happy about the overhaul.
Dolores Park Poised for Big Changes
Kevin Montgomery, Uptown Almanac

I walked out of that meeting feeling down – a distinct sense that the Dolores Park we've all grown with and love will cease to exist. 20-foot wide paths criss-crossing the park, a sprawling plastic playground, food truck parking, "improved" entrance plazas, designated picnic table areas, a soccer field, multiple new buildings for bathrooms, storage, office and administration space, and some crazy central promenade dissecting the park that may or may not have flowering gardens, trees lining it, staircases, and gathering patios. Whatever happened to just fixing the irrigation and bathrooms and calling the project a success?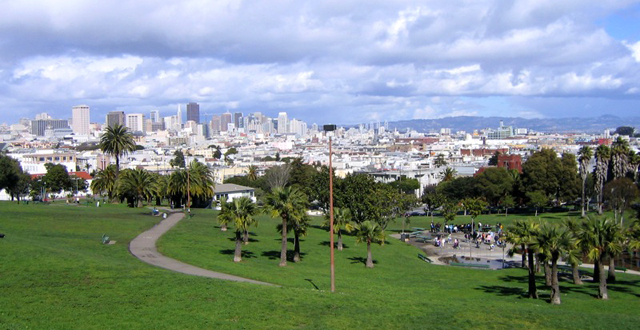 Makes me wonder if the proposed changes have already been decided on or not. I was just hoping for better drainage in the new playground area, better quarantining of the area for dogs, and new bathrooms. I was shocked that a complete revision of the much beloved park was in the works and I'm not sure how I feel about it until we see more details.