The 10 Greatest Chefs of All Time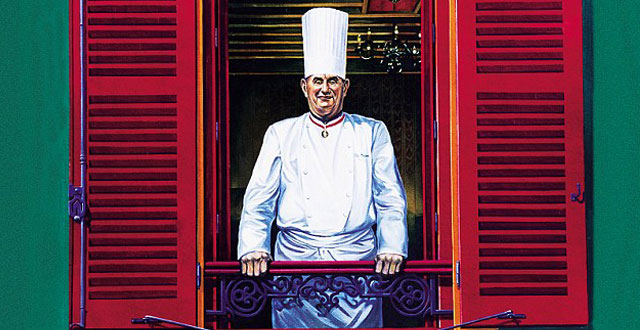 If you had to compile a list of the ten greatest chefs of all-time, who would you put on the list? Well, Chef Raymond Blanc was asked just that and here is what he came up with…
Dominated by the French, the list starts off with Antonin Careme, the creator of croquembouche and includes such notable culinary superstars as Alain Ducasse, the Fat Duck's Heston Blumenthal cited as a leader in molecular gastronomy, and the Bay Area's very own Alice Waters (Thomas Keller also gets a small shout-out).
The list features only one woman and is almost solely focused on Europeans. What about everyone else? No Asian or African chefs? No Indian or even Canadian chefs? I don't find this list well-balanced at all. Of course, this is only Chef Blanc's personal opinion. And he had to consider each chef's contribution to culinary history as a whole.
Who would you have put on the list?
For the full list, go here.
Photo credit: Paul Bocuse by Sandro Vannini/Mail Online