Coi Lounge to be Remodeled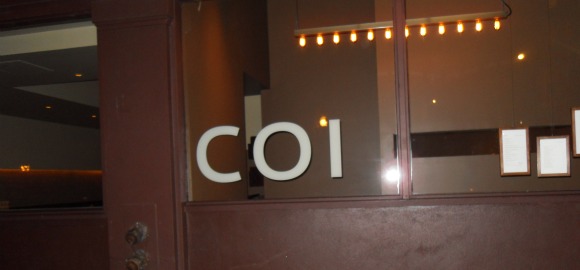 Big news from the world of chef and restaurateur Daniel Patterson.
Inside Scoop SF reports that Patterson's highly regarded Coi will be abandoning it's a la carte menu, all part of a remodeling inside the restaurant.
"The front area will be remodeled and turned into a second dining room, rather than the current lounge," reports Paolo Lucchesi. "The last night to enjoy the lounge will be April 2. Then Coi will be closed for three days… with plans to reopen April 7, the restaurant's fifth anniversary."
Another development on the Patterson front. The Scoop reports that the chef is developing a food lab in Oakland, which will serve several purposes.
"It will be a (quiet) place, outside the everyday restaurant din, for them to develop new techniques, work through individual dishes and find new ways of looking at food.," writes Lucchesi.
No word on when the lab might open as it is currently in the design phase.
Click here for the full scoop.