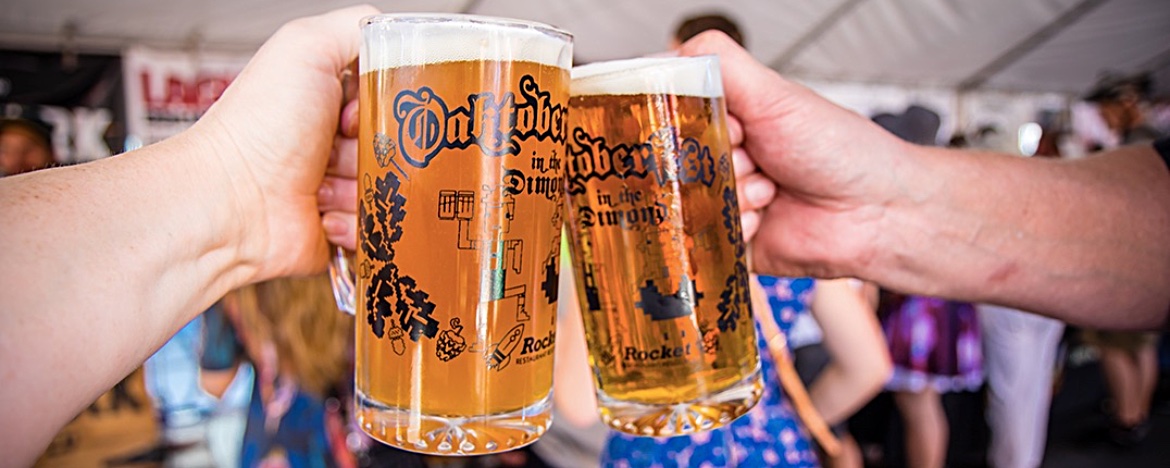 Oaktoberfest Busts Out the Cider, the Bier, the Lederhosen
Oaktoberfest is a special weekend where Oakland's Dimond District closes down the streets between Fruitvale and MacArthur Avenues for several blocks of strolling, sipping and celebrating the diverse history, cultures and flavors that make Oakland. The 12th Annual Oaktoberfest goes down this weekend, October 5th and 6th, and we're feeling like this year is going to be the best one yet. Why, you wonder? In addition to the live German music, the Rootbier Garten for the kinders, the Dance Battle Stage and all of the killer craft breweries, this year there are more cider booths than we've ever seen and we're down to try 'em all. As always, the festival has free entry, is family friendly and has all the food and beverages to tickle your lederhosen.
For the folks out there who've recently reduced their beer chugging and switched to ciders, this year you're extra covered. There are half a dozen cider booths and even a couple hard kombucha booths. My stomach feels fresh already.
For those of us who dig earthy flavors and smooth combinations, the folks at Blindwood Cider know how to season it up just right. They've got flavors like Honey Sage, Ginger Peppercorn and Hibiscus Mint, with ingredients like bay leaves and pink peppercorns, oh man. Their dry-hopped cider is a nice one for those dank lovers who love a taste of the hop and aren't trying to get too krunk (5.8% is a mighty fine ABV if we do say so ourselves). What do the founders of Blindwood say about folks who aren't as excited at the idea of cider? C'mon down! "…we enjoy providing education and the potential to change beer drinkers' minds and perceptions about cider. With regard to Oaktoberfest, we love how local businesses come together to support the community and how cider—and not just beer—can now be consumed as part of the Octoberfest tradition."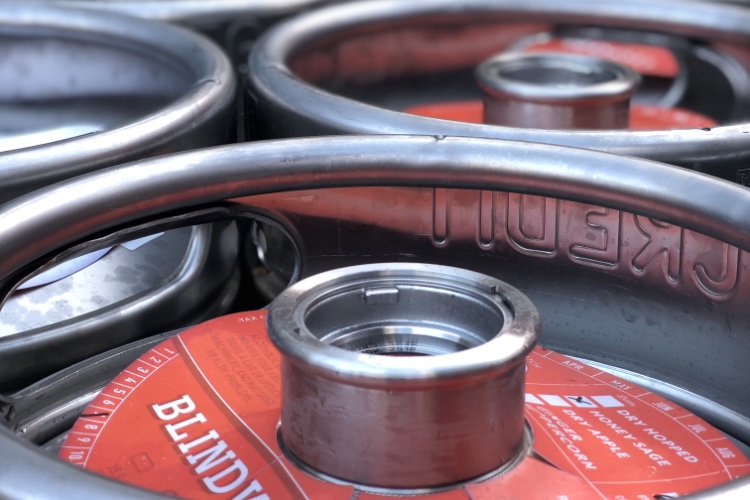 Another favorite cider of a different caliber is Gowan's. That Macintosh Heirloom Cider? It's got a fresh apple goodness that you can't quite smell until it's in your mouth, when it's coating your whole palate with that farm fresh flavor of the perfect apple. Not too sweet, but oh what a mighty, lovely flavor. I feel like I'm back on the farm and I've never even been there. The Gowans will be out with a whole booth of ciders to taste and some bushels of apples from their very own family farm.
For the hippies in the bunch our friends from Boochcraft are going to be out serving up some probiotic-filled hard kombuchas. Their booches aren't too sweet and feature flavors like ginger and turmeric. Be warned! These bad boys are nice and strong at 7% ABV. But hey, sip slow, they're perfect for anyone who's just downed a kielbasa or two. Your stomach, your choice.
We won't go through every booth here, but we will be checking them all out this weekend. We'll be doing a shout out to some of Oakland's favorite brewers, too! Gotta love the folks at Line 51 (named affectionately for the 51 bus that runs from Alameda through Oakland, Berkeley and beyond!). There's Old Kan (get it?), Novel Brewing, Ale Industries and all loads of other folks we love.
Date: October 5th and 6th
Time: Sat, 11am-7pm / Sun, 10am-5pm
Location: Dimond District, intersection of Fruitvale and MacArthur, Oakland
More information: www.oaktoberfest.org