San Francisco Musicians Record 'Blanket The Homeless' Benefit Album to Fight Homelessness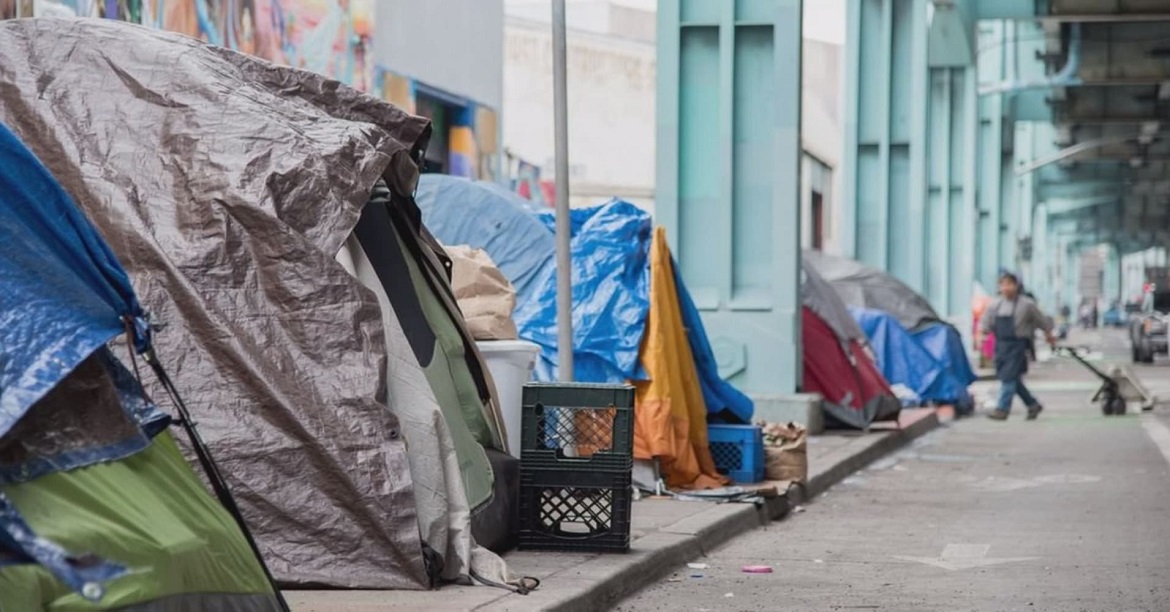 The homelessness crisis in San Francisco is exponentially worsening, increasing 30% since 2017. Driven primarily by a combination of drug addiction, the high cost of living, and a lack of affordable alternatives, there are now almost 10,000 people are living on our streets. To help address this challenge, a number of local musicians have banded together to record an album titled, Blanket The Homeless.
Marin-based producer and songwriter Scott Mickelson took the lead on recording the project, which features 15 original songs and is set to be released on November 8th. See below for the full tracklist, which features contributions by Fantastic Negrito, The Stone Foxes, and Con Brio, among many others.
Blanket The Homeless began in 2016 after a series of #BeRobin events celebrating the life of Robin Williams following his death in 2014. Comedian Margaret Cho hit the streets of her hometown to raise funds for those in need, in a tribute to Williams.
Ken Newman, a local musician and co-founder of the organization Blanket The Homeless, joined Cho along with Bob Mould for a pop-up fundraiser at Larkin Street Youth Services in the city's Tenderloin district on August 12, 2014. The event was documented by San Francisco filmmaker Kurt Weizmann, who went on to release the award-winning documentary, Be Robin — The Movie.
#BeRobin events turned into Blanket The Homeless fundraisers and within the past three years, Newman and his team have distributed more than 3,500 blankets to local homeless communities along with socks, hats, gloves, hygiene supplies, condoms, donated Clif Bars, and a waterproof resource guide listing of facilities in San Francisco offering free food, shelter, hygiene, and other services.
A benefit concert is scheduled for Thursday, November 7 at The Independent with performances by select artists.
Tracklist
1. The Stones Foxes – "Million Dollar Shoes"
2. Tim Bluhm – "Clean Me Up"
3. Fantastic Negrito – "Working Poor"
4. Mickelson – "Odd Man Out"
5. Goodnight, Texas – "Someday, Somehow"
6. John Craigie – "Your Sailor"
7. The Brothers Comatose – "Angeline"
8. King Dream – "Many Moons Ago"
9. Whiskerman – "U.S.M.E."
10. Tobias The Owl – "Out Of Place"
11. Marty O'Reilly & The Old Soul Orchestra – "Mad Tom of Bedlam"
12. Rainbow Girls – "American Dream"
13. The Coffis Brothers – "I Ain't Living In Your World"
14. Ken Newman – "We Should Do This Again"
15. Con Brio – "Body Language" (Live in Amsterdam)