Noise Pop's 20th Street Block Party Lineup Announced for 2019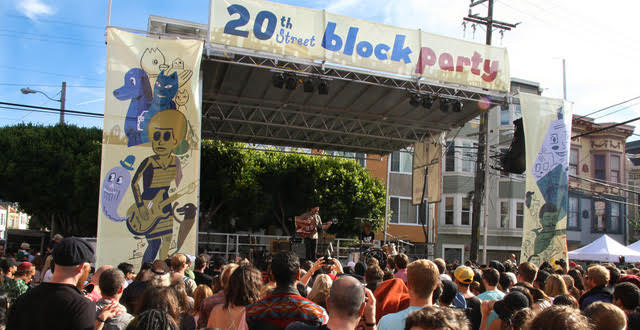 The annual neighborhood celebration, known as the 20th Street Block Party, is back with a new lineup for 2019. Performers include Australian indie-pop rock duo Alex Cameron & Roy Molloy; Philadelphia's indie rock outfit Speedy Ortiz; Domino Records' Sasami Ashworth, aka SASAMI; genre-bending Oakland trio Hello Yello, Bay Area bummer punks Pity Party, racuous Oakland indie punks Shutups, San Francisco singer-songwriter ZOLA and more to be announced.
The Noise Pop event meshes eclectic music and entertainment, food and drink, and art on multiple stages. The block party-style event is free to attend and will again benefit a non-profit; this year 826 Valencia, whose mission is supporting under-resourced students with their writing skills.
~~~~~~~~

20th Street Block Party
Saturday, August 17th, 11am – 6pm
along 19th and 20th Streets, between Harrison and Bryant Streets, in the Mission district