Oakland's Elbo Room Gifts Us Perhapsy, Half Stack, Ryan Pollie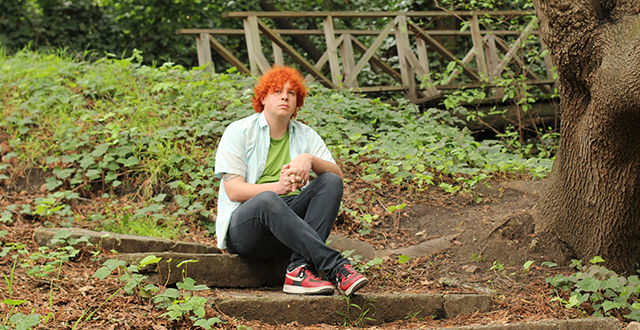 After The Elbo Room opened its new location in Jack London Square, they've been seeing some killer shows coming through. This Thursday, June 20th is a fine example. It's one of those rare bills where each of these artists is so solid, you want to come early and stay the whole night. Pleased applause for the folks at Throwin Bo's for bringing shows like this to fruition.
On the bill is Oakland's beloved Half Stack, whose Americana rock has just the right touch of twang and slide, with guitar solos that make you just want to watch those magic fingers. Sad songs have happy melodies and lovely vocals. The title track, "Quitting Time", off their latest album is a favorite, with a classic county bass lines, paired with tiny touches of psych rock.
An Oakland favorite, Perhapsy (Derek Barber's solo project) is on this bill and we couldn't be more pleased that he's taking a little break from his busy touring schedule with Bells Atlas (who've seen much praise this year, kudos). Barber tells us his fourth album is in the works, a collection of deeply personal songs, that are, as he says, "the most personal and candid collection of songs I've ever made." Although he can't share much more now, Barber did share that forthcoming deals with topics of loss, healing, and the importance of support with family and friends.
After last year's lovely album, Kingdom Starlight Bliss, we couldn't be more ready for more of his otherworldly pop. The fellow is a true master of his guitar domain and it's a rare and welcomed treat to see him perform his solo work. The Elbo Room stage will be one of the first to hear treats off his forthcoming album.
Ryan Pollie is a master of beautiful composition. He's like Graham Nash, Belle & Sebastian, The Kings of Convenience and a hard-to-place folk rock angel. After his cancer diagnosis, Pollie's music took on a spiritual metamorphosis and the results are powerful. His new, self-titled album, Ryan Pollie, is full of emotional turmoil and heartbreaking realities. It's also full of pedal steel, bango, keys and hooks upon hooks. It's hard not to listen to over and over but if, for some reason, you only listen to one song, bless your ears with "Getting Clean," and brace yourself for goosebumps on that solo. What a voice, what a lyricist, what a guitarist. We're truly excited that he's gracing the Elbo Room's stage.
~~~~~~~~
Throwin' Bo's w/ Ryan Pollie, Half Stack & Perhapsy
Thursday, June 20th, 9pm
at Elbo Room Jack London, 311 Broadway, in Oakland