7 Bay Area Concert Highlights in May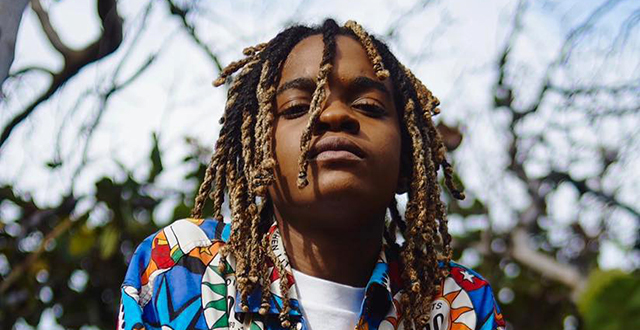 May delivers another solid month of live music in the Bay Area as spring gives way to the first hints of summer. Make sure these shows are on your radar:
~~~~~~~~

May 3rd: Cave Clove (EP Release) at Cafe du Nord
With a new month comes new tunes. Support local with Oakland band Cave Clove's EP release party for Dollars to Tokens. The five-song set embraces "the dance between self-actualization and self-sabotage," says frontwoman Katie Clover. Look for a healthy dose of self-proclaimed West Coast Americana songwriting with a touch of psych rock.
~~~~~~~~

May 4th: Hot Chip at August Hall (One-Year Anniversary)
One of San Francisco's newest venues celebrates its first anniversary with a full-blown dance party featuring UK indie-electro wizards Hot Chip. Tickets are sold out for an early show, but you can still get in on the action at the group's late DJ set.
~~~~~~~~

May 14th: Omni / Blues Lawyer at Bottom of the Hill
All the cool kids love Omni. Vice called the Atlanta trio a "post-punk wet dream" and Stereogum named it one of the year's best new bands on its 2017 list. The accolades hold up, and the pairing with local rockers Blues Lawyer at Bottom of the Hill is perfect.
~~~~~~~~

May 18th: Mac DeMarco at Bill Graham Civic
Ten years into his career Mac DeMarco found himself in the crosshairs for the first time when his new album title (Here Comes the Cowboy) and single ("Nobody") seriously pissed off Mitski fans. It should be back to smooth, and sincere, sailing when he hits the stage in SF for one of several Northern California shows in May.
~~~~~~~~

May 18: Santigold at The Masonic
Yearning for the days when "Yes we can!" was the motto and there were more hipsters than tech bros in SF? Santigold has you covered with her "10 Years Golder" tour, a celebration of her 2008 self-titled debut that hasn't lost its sheen. She'll play the entire album along with more recent releases, including tracks from last year's dancehall-flavored standout I Don't Want: The Goldfire Sessions.
~~~~~~~~

May 24th: Koffee at Cornerstone Berkeley
Speaking of dancehall, meet one of the hottest new acts to hit the genre in Berkeley. The 19-year-old vocalist brings a much-needed update to the male-dominated scene without resorting to dancehall queen tactics. She's co-signed by Chronixx and Walshy Fire of Major Lazer, who produced her breakout single "Toast."
~~~~~~~~

May 24th – May 26th: BottleRock in Napa
BottleRock is everything you would expect from a three-day festival in Napa, and probably a bit more. There's an entire stage dedicated to food and wine (Snoop Dogg set a record for mixing the largest gin and juice cocktail ever last year). This year, the fest looks back with classic rock stalwarts Neil Young and Santana and more modern sounds with Imagine Dragons and Mumford and Sounds. But the undercard is where the lineup gets more interesting with the Dandy Warhols, Cypress Hill, Shannon & The Clams, Big Boi, and Too Short.
~~~~~~~~

Find more concerts on SF Station's events calendar.