Sunset Sound System Releases 25th Anniversary Show Calendar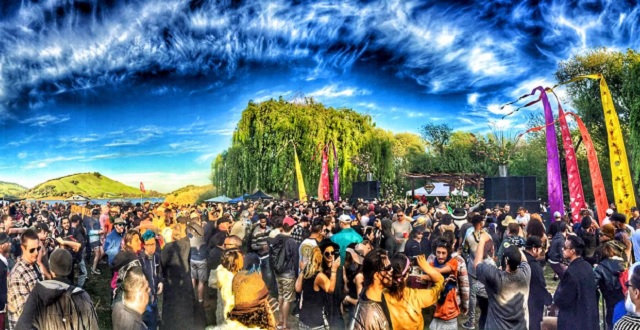 Local psychedelic dance event organizers Sunset Sound System are celebrating their 25th anniversary and 10th anniversary of the Sunset Campout festival. They recently announced their complete 2019 event calendar, including the dates for Sunset Campout, July 26th – 29th at Belden Town Resort; about 4 hours north of San Francisco.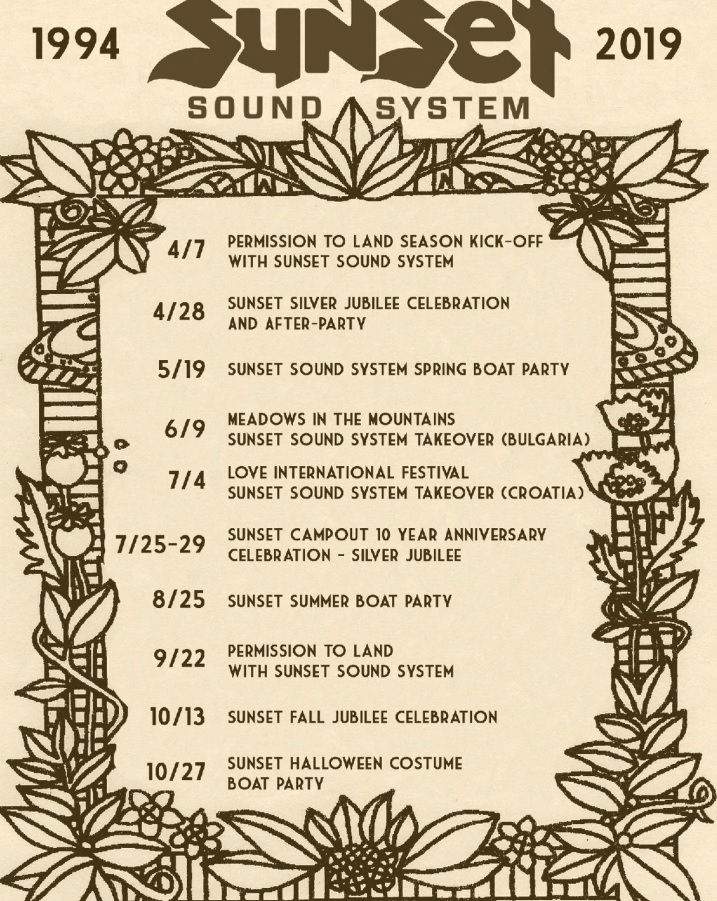 Run by local operators Galen and Solar, Sunset Sound System is famous for their park and boat parties, the annual Sunset Campout, and international stage takeovers like Love International and Meadows in the Mountains.